British Land chief calls for fresh wave of new towns
The man who built King's Cross has urged the government to build a fresh generation of new towns as the only serious way to solve the housing crisis.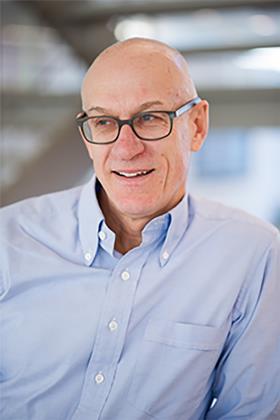 Roger Madelin, who is now leading the development of Canada Water for British Land, said the government should buy up hundreds of hectares of agricultural land and build carefully planned settlements with proper social and physical infrastructure.
He said the last time a housing crisis was responded to effectively was 1947 when the new town movement began.
Madelin, who is taking part in a live crit at BD Live on Wednesday, was responsible for Brindleyplace and King's Cross for Argent, before being poached by British Land.
Speaking at a Policy Exchange debate on the government's beautiful homes commission chaired by Roger Scruton, he said: "Until we get those new towns coming we will have a housing crisis and we'll continue with what I think is a stupid debate about whether it's this style or that style. It's got nothing to do with that."
He criticised politicians for their response to the housing shortage and took issue with the definition of the word "crisis", saying: "If we had a crisis we would have a meeting of the Cobra committee tomorrow.
"We've had prime minister after prime minister say we have a crisis but they don't want to solve the crisis because solving the crisis means delivering a lot more homes which will make them very unpopular. I am not saying they are wimps or useless. It's just a tough political message: delivering what their electorate don't want won't get them re-elected."
He added: "But there is a way and that was the new towns. We need 50,000 homes in each new town on land acquired at not much more than agricultural values instead of having to pay £100,000s a hectare.
"Yes they will have a stigma like Basingstoke and like Stevenage, but they will be lower priced as a result of that stigma so they won't affect prices in their neighbouring settlements."