Milestone publication tables chicken Basque alongside affordable flats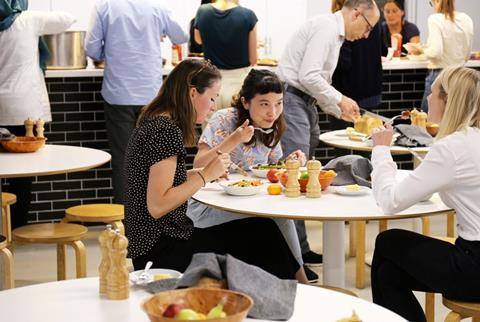 Famed for fostering a food-focused culture, HTA has published its own cookbook to mark the practice's 50th birthday.
Seven parts food, two parts projects and one part people, the 352-page book sets some of the firm's milestone schemes against favourites from the HTA kitchens, which have been a fixture of all of the practice's bases since the mid-1980s.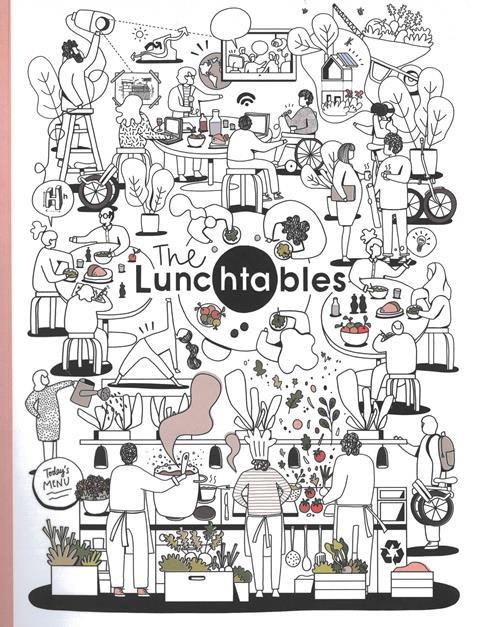 The Lunchtables notes that it is "not unknown for clients to schedule meetings for 12.30, just to enjoy lunch at HTA".
Recipes include veggie and vegan dishes, such as black dahl, courgette and aubergine parmigiana, and sweet potato and Brazil nut curry (see recipe below) along with decidedly carnivorous options such as venison stew and chicken Basque, plus fish dishes like kedgeree.
Featured schemes – minus the assembly instructions and tips which are found with the recipes – include Greenwich Millennium Village; the Hanham Hall zero-carbon community; Acton Gardens in west London; and the practice's Officers Field scheme in Weymouth, which was used for athletes' accommodation during the 2012 Olympics.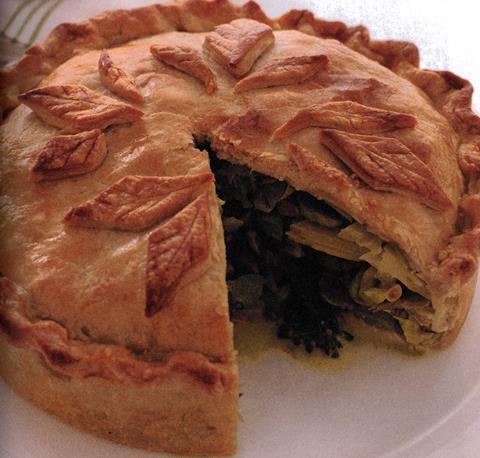 The book notes that food has been at the heart of the practice since it was set up by Bernard Hunt and John Thompson in Camden Town as Hunt Thompson Associates in 1969.
"There are many factors that go towards our mission of 'making great places and a great place to work', but food always plays a central role," it observes.
"We think our ethos of creative collaboration is sustained by our habit of eating together, by the serendipity of the conversations that take place over meals and the friendships that emerge alongside our professional lives. Lunch tables are the heart and soul of the practice."
HTA's chair is past RIBA president Ben Derbyshire, who joined the practice in 1973.
The Lunchtables can be read online here.
Sweet Potato & Brazil Nut Curry
(serves four)
Ingredients:
500g sweet potato
2 red onions
1 red pepper
A handful of Brazil nuts
3cm ginger
5 garlic cloves
10g fresh coriander
3 tbsp desiccated coconut
½ tbsp ground cinnamon
½ tbsp Chinese 5 spice
½ tbsp turmeric
1 tsp chilli powder
200ml coconut milk
1 tbsp dark soy sauce
1 tbsp light soy sauce
Oil for frying
Method
Peel sweet potatoes and onions. Cube the potatoes, roughly chop the onions and Brazil nuts. De-seed and finely slice the peppers, ginger and garlic and finely chop the fresh coriander;
Place sweet potato in a pan and cover with cold water. Bring to the boil over a high heat and cook for 10-15 minutes until tender;
In a separate pan, fry onion, ginger, garlic and red pepper for three minutes, stirring continuously;
Stir in spices and cook for one minute until fragrant;
Add coconut milk and continue cooking for a further five minutes;
Add cooked and drained sweet potato and both kinds of soy sauce to the veg and spice mixture. Bring to the boil and simmer for around 10 minutes;
Stir in the chopped coriander, Brazil nuts and desiccated coconut. Serve with cooked rice, flatbread and Greek yoghurt.