Derbyshire blames reliance on design & build contracts
The president of the RIBA has laid into housing associations for building shoddy homes.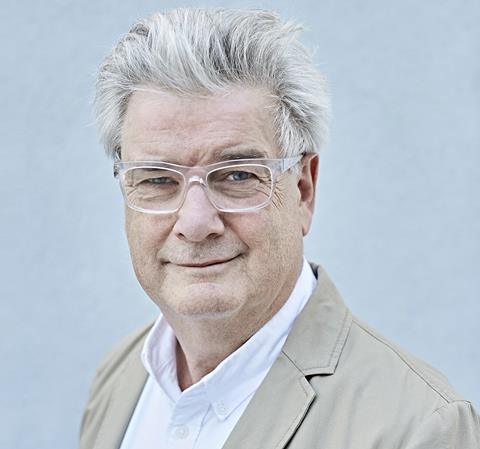 Ben Derbyshire said they had built poor-quality housing because they were obsessed with financial risk and had relied too heavily on design-and-build contacts.
But many were beginning to see "the error of their ways" and ditching the contracts, he said.
"I'm told by many of the leaders of housing associations that design and build has enabled them to completely fix the problem of capital cost risk, which obsessed them for many years – and now they have an almost universal and completely unacceptable problem of inadequate quality," he said at an Formation Architects debate at which developers claimed the private sector often made a success of design and build.
Derbyshire added: "I think the public sector has become totally obsessed with capital cost risk – something to do with accountability and public money – and it's become totally central to all of their thinking. And the result of it is the quality of build and quality of outcomes, even for charitable endeavours whose purpose is to deliver good housing to people affordably.
"They are thankfully beginning to understand the errors of their ways, but I do absolutely criticise them for having gone way too far, to imagine that not dealing with risk of failure in the quality of human outcomes which they are responsible for [is acceptable]."
He accused housing associations of taking the "easy route" by dumping the concept and adopting design and build.
He added: "The state of the industry and its inability to create conducive working relationships of the kind we have heard on the panel that have enabled design and build to be effective means they have ended up with a poor-quality project again and again.
"Our position on design and build is that if there is a will and a team spirit and an openness and transparency it can be made to work. But I think the experience increasingly of the public sector, particularly in housing, is that they have not succeeded in making it work so they're turning away from it, which is a good thing."
His remarks came ahead of a RIBA report published today which examines case studies of successful places designed by architects. It is the RIBA's response to the Letwin review of build-out rates which is expected to be published on Monday, a year after it was commissioned in the last Budget.
The report, 10 Characteristics of Places Where People Want to Live (see attached pdf), identifies the necessary political conditions for building more high-quality housing. It makes recommendations for how quality and supply can be increased through better placemaking, with a greater diversity of tenures and types of homes alongside improved planning, delivery and maintenance.
One of the RIBA's recommendations is that design-and-build contracts should be reviewed and "steps taken to address the risks and shortcomings of this form of procurement, including as a minimum retention of the design architect throughout a project, in a 'design guardian' role".
Derbyshire said: "The first stages of Sir Oliver Letwin's Review provided a refreshing re-examination of the housing market and I look forward to seeing the conclusions.
"Unlocking housing supply through improved design quality is essential to ensure we build places that will last, and where people want to live."
He said Letwin stopped short of identifying a direct link between improved design quality and increasing the rate of supply – so the RIBA's report was a "blueprint" for how to do it.
It includes schemes by Wilkinson Eyre and Mole in North West Cambridge, Buttress in Salford, Bell Phillips in Tilbury, Pollard Thomas Edwards in Essex, Derbyshire's own practice HTA in Weymouth and Adam Architecture in Norfolk.
Derbyshire added: "With the lifting of the housing borrowing cap, the onus is now on local authorities and their partners to rise to the challenge and ensure that the next generation of housing developments raises the bar when it comes to quality and sustainability."
The RIBA's report comes a day after pressure group Transport for New Homes criticised planners for allowing too many car-dependent housing estates to be built on the edge of towns.
Some of the RIBA's conditions necessary for successful placemaking
• An approved Local Plan
• An ambitious housing-supply target
• A clear set of holistic policy ambitions
• Well-connected transport offering a choice of modes
• Early provision of social infrastructure
• Cross-authority working
• Affordable housing and realistic viability assessments in response to local housing need
• Spatial modelling tools