Brexit overshadows budget breaks, says RIBA president
RIBA president Ben Derbyshire has given his backing to measures in the Autumn Budget designed to boost the architecture and construction sectors and deliver new homes.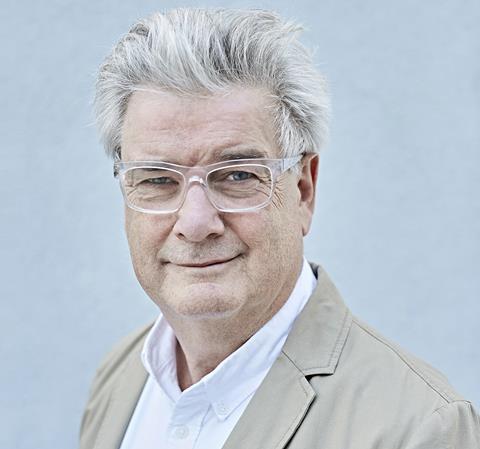 But he warned that chancellor Philip Hammond's cash-and-tax-breaks package would not counterbalance the "grave consequences" of the UK leaving the European Union without a proper Brexit deal in March next year.
Hammond yesterday announced an immediate end to the cap on council borrowing that restricts local authorities' use of Housing Revenue Account funds to deliver new housing, a commercial sector-focused tax break to deliver capital relief on new non-residential buildings, and a £675m fund to reshape high streets for the 21st century.
Derbyshire said scrapping the HRA cap was predicted to be worth £4.6bn to enable "ambitious councils" to deliver new, affordable homes.
"The RIBA and its members will continue to work with the government and local authorities to promote quality design in the delivery of new housing," he said.
Derbyshire also commended the findings of Oliver Letwin's review of build-out rates and the high-streets fund, which he said "positively referenced" the new RIBA report Ten characteristics of places where people want to live.
"I hope the Letwin Review report will help inform how the government spend the promised £675m future High Streets Fund," he said.
Additionally, Derbyshire commended the government's decision to end the use of Private Finance Initiative and PF2 funding, which he said would be supported by many architects.
"I hope that the government will now look more closely at how the public sector procures new buildings to ensure that we learn the lessons of PFI and put quality and real value for money at the heart of the process," he said.
However, Derbyshire said none of the measures outlined in the budget could offset the disastrous potential of a no-deal Brexit.
"The chancellor's warning around a 'no-deal' Brexit has overshadowed the announcements made today and reflects the grave consequences that this would have on our economy including our world-leading architecture sector," he said.
Derbyshire also expressed concern about the government's determination to pursue the permitted-development-rights-driven conversion of non-residential buildings into new homes as part of its strategy to boost housebuilding figures.
"It has become clear the permitted development of office to residential housing has led to terrible homes," he said.
"The government's consultation on commercial property and upward development must avoid a repeat of these failings by ensuring proper oversight of projects."
Sally Lewis, director of housing specialist Stitch, said Hammond's budget contained at least "two good results" for the housing sector.
"An immediate end to council borrowing restrictions and additional funding for housing infrastructure will be useful props for the council housing drive that London needs," she said.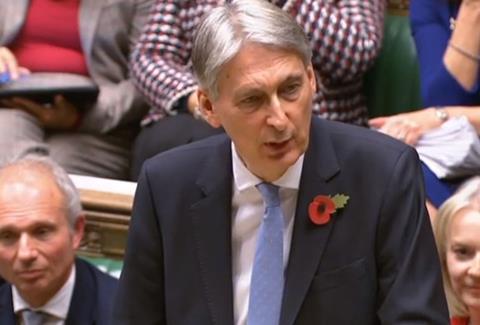 RCKa director Russell Curtis was less upbeat, dubbing Hammond's budget "a bit underwhelming" and observing that it was peppered with several announcements on things that were about to happen anyway.
"This was a budget seemingly lacking in fresh thinking as far as the construction sector is concerned," he said.
"A modest extension to Help to Buy – with welcome new restrictions – will presumably satisfy the big housebuilders, but this was largely expected and won't come as much of a shock to anyone.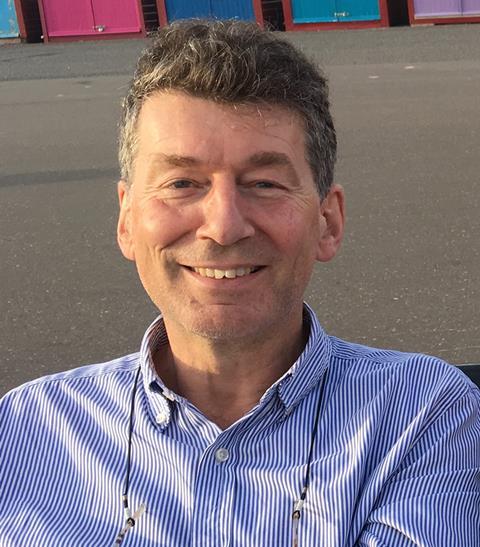 "With the perfect storm of Brexit and an unrelenting housing crisis there was nothing here to suggest that the government has any big ideas or even a willingness to tackle these critical issues head-on."
Robert Sakula of Ash Sakula Architects said that while the budget was heavy on spending for major infrastructure work it was light on new funds for education and housing.
"Less for schools than for potholes, so bad for children," he said. "Billions for cars and roads, so bad for people, cities and the planet. Near to nothing on housing, so bad for the future. Still, can't wait for the 50p coin…"
Further reaction
Simon Bayliss, managing partner at HTA Design, was disappointed the chancellor didn't explicitly support Letwin's recommendations by announcing new investment in the planning system "rather than a thin promise to respond to the review in the new year at a time when one expects there may be other matters topping the political agenda".
Stephen Smith, director at Spratley & Partners welcomed the cash injection to help councils focus on strategies to help high streets as well as the reduction in rates for many high street shops.
But he said the devil would be in the detail, especially of changes to use class controls.
Andy Black, director of PRP's planning division, added: "The revised NPPF released earlier in the year was largely unchanged for policies concerning high street and this needs to be radically amended if the measures announced by the chancellor today are to be delivered."
Earle Arney, chief executive of Arney Fender Katsalidis said it was a "surprisingly upbeat budget for uncertain times".
"What was clear is that for now, at least, housing seems to have captured and held government attention – which can only be a good thing. Long overdue measures like councils being able to build homes again, partnerships with housing associations, planning shake-ups, £500m for the Housing Infrastructure Fund, and a new found-interest in converting redundant retail parks into resi – were all welcome.
"At face value, the many bold statements in the budget could mean real opportunities for architects, particularly in tackling the housing crisis. However I suspect the proof of whether this is real deliverable intent, or a case of rose-tinted government glasses, will be in the (post Brexit) pudding," he said.