Winning team beats Gensler and SOM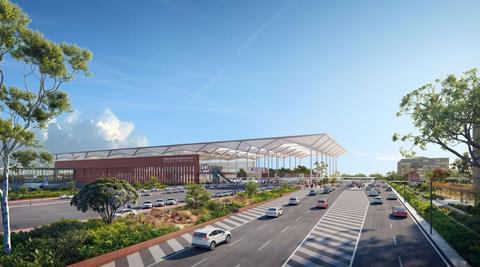 Grimshaw has said it has no intention of pulling out of Architects Declare – or stopping aviation work – after it was named part of the winning team for a new airport in India.
The practice – along with fellow Brit Haptic, Norway's Nordic Office of Architecture and Indian engineer and planning consultant Stup – beat two other shortlisted teams: Gensler with Arup and SOM with Mott MacDonald.
The announcement, from the owners of Delhi Noida International Airport, comes in the month that Norman Foster pulled his practice out of Architects Declare accusing the organisers of lacking perspective and arguing that aviation "will need the most sustainable buildings … together with the architects who can most responsibly design them".
The following day Patrik Schumacher also withdrew Zaha Hadid Architects from the climate commitment after personal criticism was made of his views. Both practices – and Grimshaw – are well known for their airport work. Grimshaw was working on Heathrow's expansion before that was derailed through the courts by climate activists. It has previously collaborated with Haptic and Nordic on the $9bn Istanbul Grand Airport, said to be the world's largest terminal under one roof.
All three firms claim to be doing pioneering work to make airport terminals more sustainable, with Foster arguing that "clean" aircraft powered by hydrogen rather than fossil fuels were within reach.
Grimshaw's decision is bound to come in for criticism, with opponents arguing that airports are by definition incompatible with work to prevent climate and biodiversity disaster, though the Architects Declare pledge makes no mention of the sector. This week AD essentially apologised for calling out ZHA and invited them to rejoin the fold.
Building Design understands AD is now actively seeking talks with signatories who design airports, including Grimshaw and RSHP, to avoid an exodus.
Grimshaw partner Andrew Thomas said: "We have no intention of leaving Architects Declare as we'd rather be part of a group which is trying to effect change than to stand outside it. We also do not think our work in the aviation sector is incompatible with AD's aims, though we are aware of the need for rapid technological and policy transformation to make aviation truly sustainable. At Grimshaw we want to be part of this solution."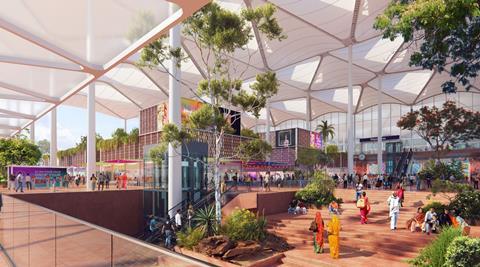 The practice published a lengthy defence of its aviation work on its website last month, saying it was engaged with numerous masterplanning exercises for the world's largest airports as well as other aviation projects on four continents.
It said: "We do not question our resolve to continue to work in the aviation sector. However, we are concentrating our efforts to understand how to better apply our expertise, knowledge and experience to help our aviation clients enact real change and respond positively and proactively to the challenges of carbon minimisation."
The Indian government signed an agreement with Zurich Airport International in October for the 40-year development of Delhi Noida International Airport. It will be built at Jewar, 40km south east of the city and will eventually be able to handle 30 million passengers a year, serving the fast-developing industrial region between Delhi and Agra.
Grimshaw's team was announced as the winner after a three-stage design competition in which all the teams had to collaborate and present remotely because of the pandemic.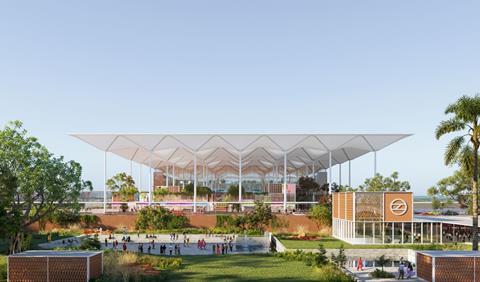 Airport chief executive Christoph Schnellmann said the winning scheme merged Swiss efficiency and Indian hospitality and would "set new benchmarks in sustainability for airport terminal buildings in India".
Gudmund Stokke, founder and head of design at Nordic, said they would target Leed Gold and carbon net zero operations. Nord's previous work includes Oslo Airport which it said was dubbed the world's greenest airport when it opened.
The winning scheme includes an internal landscaped courtyard to bring ventilation and daylight deep into the plan as well as improving passenger experience. Externally, it said a landscaped forecourt would provide visitors with "an unforgettable sense of place".
Other consultants on the winning team include NACO – Netherlands Airport Consultants, Urban Systems Design, AKTII, SLA, COWI, Alan Thompson, Studio Fractal, AEON Consultants, and T2 Consulting.