Lendlease says a trade contractor has tested positive for virus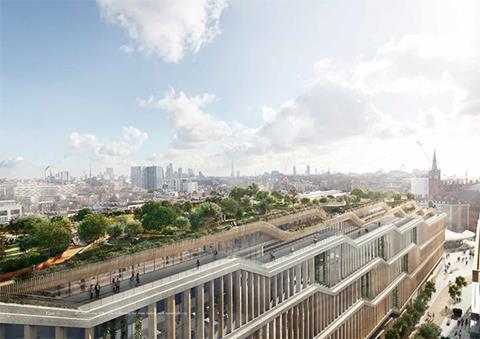 Lendlease has confirmed the site of BIG and Thomas Heatherwick's £1bn Google headquarters in London's King's Cross has been closed after being hit by the coronavirus outbreak.
The site, which employs more than 200 people, was closed yesterday and remains so today while it is checked over by the health authorities.
In a statement, a Lendlease spokesperson said: "A trade contractor who had access to the site office has tested positive for Covid-19 and is in self-isolation. We are in contact with the health authorities and, as a precautionary measure, the site has been closed for two days to allow a deep-clean of the facilities to take place."
It is the first major site to be hit by the virus which has now been branded a pandemic by the World Health Organisation – meaning the disease is spreading in multiple countries around the world at the same time.
Other major sites in London have been forced to introduce emergency measures to try and stop their jobs being hit by a shutdown.
One source on a job with more than 500 workers on it said: "Shift work is to be implemented to keep the numbers down. Meetings have been cancelled. We're using calls and Skype instead."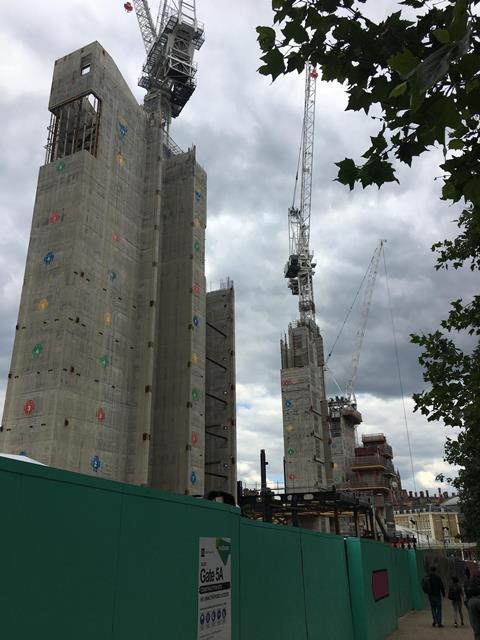 And one major contractor said jobs with more than 500 people will have to be scaled back to keep them going amid increasing worries that gatherings of more than that number will be banned soon.
He added: "It's a way of maintaining some degree of programme progress – but we're starting to see shortages of cladding panels, glass, Italian stone and so on."
Most London tower schemes have more than 500 workers on them, while other jobs with big numbers of site staff include the Crossrail project at Bond Street and the Battersea Power Station redevelopment.
The news comes after the industry was told to brace itself for major disruption in the coming weeks and months after prime minister Boris Johnson announced sweeping measures to tackle the outbreak yesterday afternoon.
People with a fever or cough have been told to self-isolate for seven days and Johnson said: "There is no escaping the reality that these measures will cause severe disruption across our country for many months."
The country's chief scientific advisor Patrick Vallance said as many as 10,000 people in the UK may already have coronavirus, adding the UK was about four weeks behind Italy in terms of the scale of the outbreak. Nearly all shops have been closed and all but essential travel banned in the country where more 15,000 people have been infected, with the number of deaths topping 1,000.
As of yesterday, the UK said the number of coronavirus cases had gone up from 460 to 590 with the number of deaths now at 10.