Three practices look sharp as developer cooks up plans to convert Old Kent Road gasholder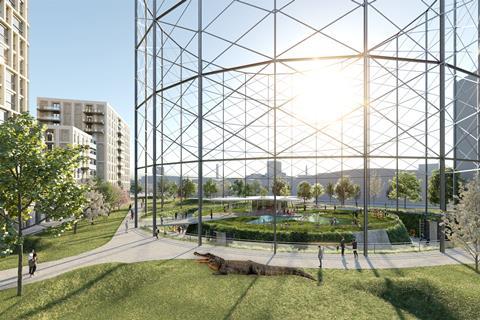 Maccreanor Lavington, Patel Taylor and Farrells could be in the running to design London's first alligator farm, Building Design can reveal.
Developer Avanton told BD it was considering appointing one of the three architects to the job because they had local knowledge or had worked with them before.
The property firm snapped up the 1.6ha site on Southwark's Old Kent Road in December, complete with a grade-II listed Victorian gasholder.
Amid great fanfare, it unveiled proposals to turn the site into an alligator farm park after being approached by a Florida operator looking to expand into the UK.
The crocs would be housed in a 20m-deep pool under a circular glass conservatory within the 48.8m-high metal frame which was the largest in the world when it was erected in 1879. The scheme would include a visitors' centre and educational facility surrounded by landscaped parkland.
It would be part of a £230m mixed-use regeneration scheme that would also contain hundreds of new homes and 50,000sq ft of light industrial commercial uses.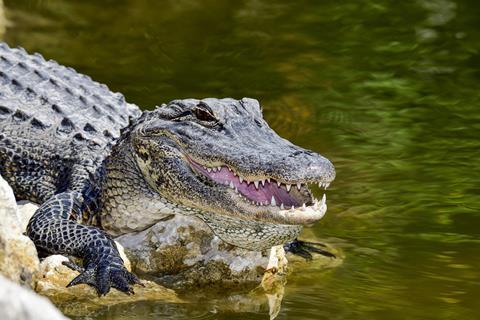 Avanton is also mulling other possible uses for the gasholder element. Co-founding director Marc Pennick said the alligator farm was just one of the proposals being worked up for pre-planning discussions with Southwark council.
"We want to turn the gasholder into something really special for London," he said. "So alongside the alligator park we are also looking at the option of turning it into a large lido and leisure deck complex, and are also thinking about an artistic garden with water features."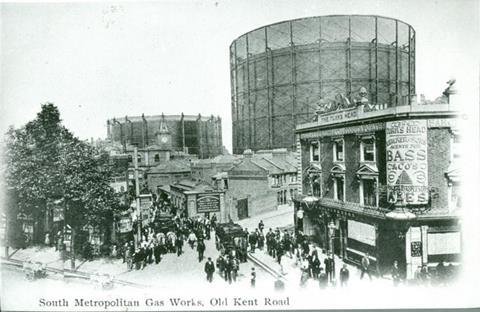 The ideas are currently being discussed with Southwark council and will then go to public consultation so locals who might be concerned about the amphibious beasts – which can reach speeds of up to 30mph – will get a say should they wish the jaw-dropping scheme to be scaled back.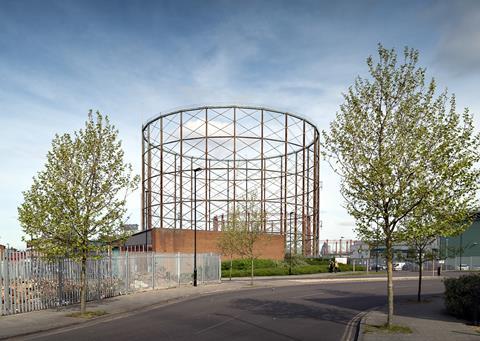 The reptiles would not be imported but would probably come from one of the UK's two existing facilities, at Brize Norton in Oxfordshire and Old Hurst near Huntingdon.
Aside from generating tourism revenue, Pennick said the alligators could be used for junk disposal by using their robust digestive systems to process waste food. Elderley specimens can also be culled and their hides sold as leather.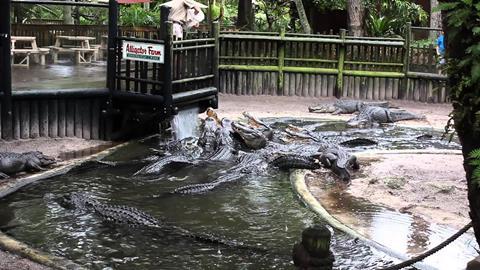 They can survive year-round even in freezing temperatures, although they prefer something around 30C. The gasholder would be transformed into a temperature-controlled multi-storey conservatory with glass verandas and sliding glass panels to keep the cold-blooded creatures comfortable. Pennick hopes they would breed and lay eggs.
Avanton has already gained planning for 1,152 new homes and a sports centre on the nearby 1.36ha Ruby Triangle site, designed by Farrells, as well as a further 262 units further along the Old Kent Road, known as the Carpetright site. Patel Taylor worked on Avanton's Coda project in Battersea. Maccreanor Lavington designed a separate Ruby Triangle project for Acorn Commercial.