Stonebridge Place scheme is set to deliver 515 new homes to the south of Wembley Stadium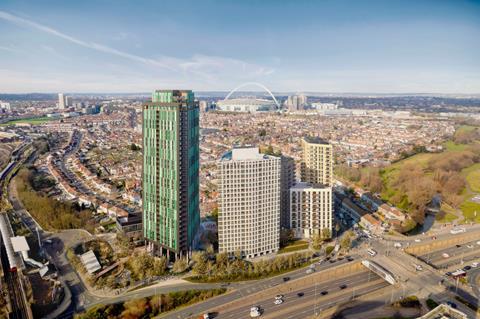 Plans for a 32-storey residential tower designed by architect Patel Taylor have been submitted for a site at Stonebridge Park in north-west London.
The block is part of wider proposals for a Canada Israel and Avanton mixed-use development called Stonebridge Place. It will include 515 homes, new commercial space, a boxing gym and a café on a 1.26ha site just under a mile south of Wembley Stadium.
Patel Taylor's scheme, lodged with Brent council, would deliver 266 homes in the tower and a further 249 in a second stepped block that would rise from 10 storeys to 20 storeys. The boxing gym and café will be housed in a separate three-storey block.
The buildings are earmarked for plots around the refurbished 1960s Wembley Point office block, redeveloped by Canada Israel into 439 flats and now named WEM Tower London.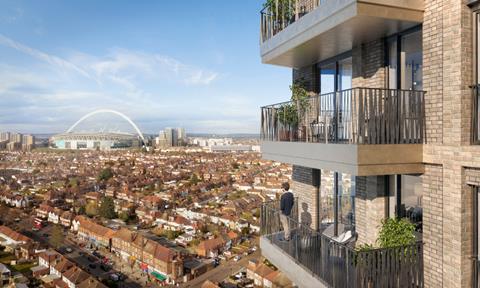 Canada Israel UK managing director Gil Selzer said the wider scheme was a "major urban regeneration project" that would create a new destination for South Wembley.
The proposals include a residents' green garden with trees, a new water feature created from Wembley Brook and a new riverside walkway created from the waters of the River Brent Culvert.
Canada Israel UK and Avanton said that 341 of the development's new homes would be for market sale, with 57 offered for shared ownership and 117 for affordable rent.