Two schemes will include close to 500 homes off Old Kent Road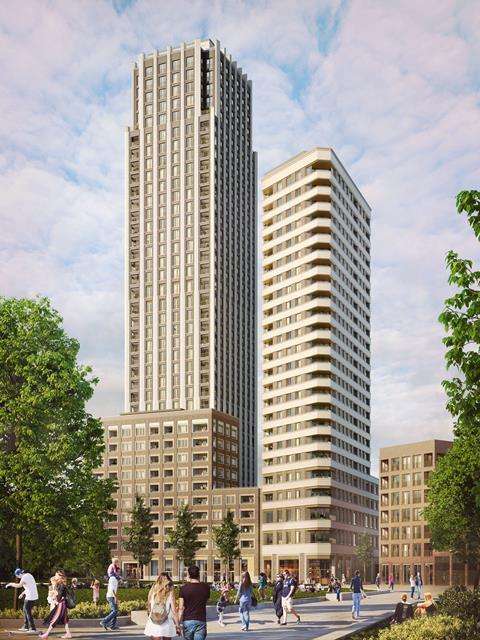 Maccreanor Lavington has got the all-clear for two schemes totalling nearly 500 homes around the Old Kent Road in south London.
A 39-storey brick-clad residential tower is the centrepiece of a three-buildings scheme in the opportunity area that will include a total of 372 homes, retail, workspace and café. It will also include roof gardens on the lower levels. A three-storey church with a capacity of 600 will be built at the base of the tower. The existing neighbouring Everlasting Arms Ministry will relocate to this space. A grade II-listed mural designed by Polish artist Adam Kossowski in 1965 which is part of the church's current building will be moved.
The two adjacent buildings are residential at upper levels, with 2,500sq m of light industrial and retail floorspace at plinth levels.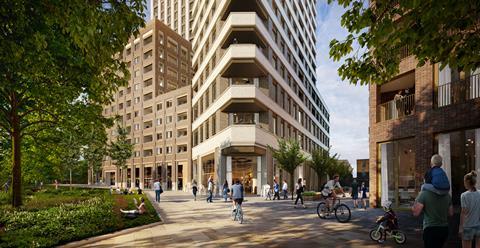 Maccreanor Lavington's founding director, Gerard Maccreanor, said: "This masonry tower has a rich mix of community uses within the first floors and the scheme is the beginning of the emerging wider masterplan and vision set to completely transform and expand the area."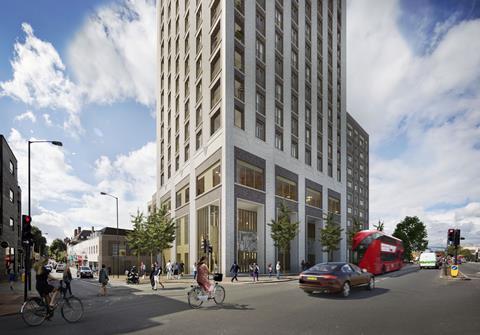 The client on this scheme, called Civic Centre and Livesey Place, is a team featuring Civic Centre Ltd, Shaviram Development Ltd and Old Kent Road Regeneration Ltd.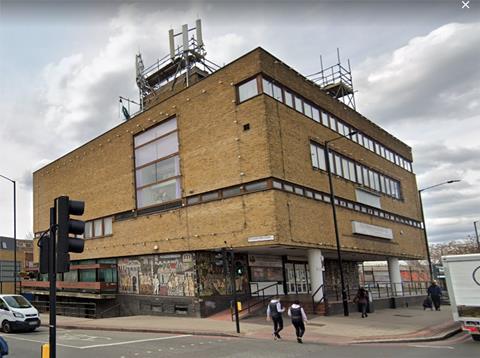 Meanwhile, the architect has also been given the green light for a further 111 homes as part of the unrelated Ruby Street Triangle development (see gallery below) just across the Old Kent Road.
A stepped, faceted tower rising to 22 storeys is the focus of this development for Acorn Commercial Ltd which will also include workspace as well as retail and cafes. It will also provide a new home for a church, with facilities for its social outreach porgramme which includes youth work, child care, after-school clubs, adult education and help for the homeless.
The flats range from one to three bedrooms, with 36% affordable tenure, but with a single entrance lobby and circulation, including access for all to communal roof terraces.