Workload expectations back in positive territory with 19-point jump, according to RIBA survey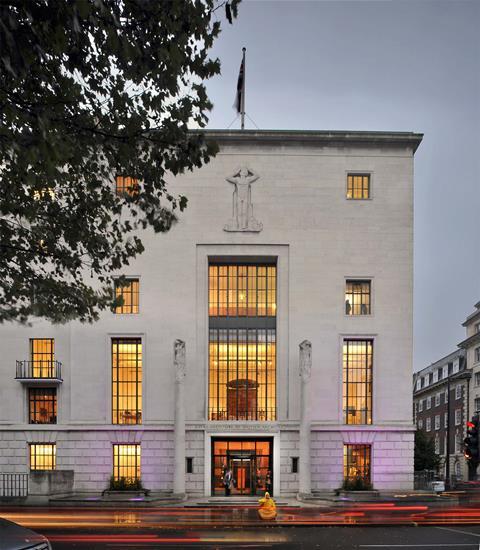 Confidence among architects has rebounded spectacularly since the election, according to new data.
The RIBA's Future Trends report recorded its biggest month-on-month increase in January since the sentiment survey began in 2009.
It found workload expectations for architects had boomed by 19 points since December.
This gave the highest confidence score, +17, since June 2018, up from -2 at the end of the year.
The survey measures confidence among architects by asking practices how they expect their workloads to change over the next three months.
All data categories increased compared to December, with the word "up" appearing nine times in the three-page report and not a single use of the word "down."
This follows a choppy 2019, when workloads plummeted to as low as -10 in October.
All regions saw workload expectations jump into positive territory but the Midlands and East Anglia led the charge with a 37-point surge to +24 from -13, followed by a 20-point rise in London to +2 from -18.
But only 11% of architects expected an increase in full-time staff, and real workloads are still 5% lower than they were this time last year.
And despite an 18-point surge in the private housing sector, the community and public sectors are still sluggish. The community sector now stands at zero following a three-point rise, while public sector work is still languishing in negative territory following a one-point rise to -3 from -4.
The RIBA's head of economic research and analysis, Adrian Malleson, said: "While some practices pointed to an active housing market and felt political stability brought by the election result could have a positive impact on workloads, long-standing concerns over Brexit remained.
"Until trade agreements with the EU have been crystallised and government spending plans have been made clear, we can continue to expect reports of a competitive market and hesitation on the part of clients.
"Nevertheless, this month's results are good news; growth in confidence can be a good indicator of real growth to come."
The next Future Trends survey will reveal how practices felt immediately after the UK left the EU on January 31.