But fifth of practices 'underemployed' in December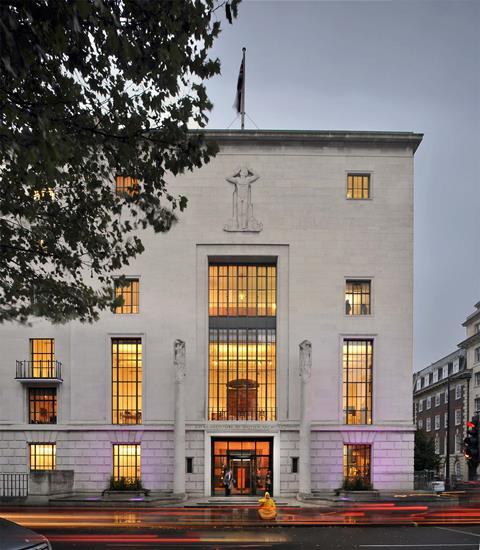 Architects are reporting glimmers of hope as years of Brexit uncertainty are replaced by some clarity around Britain's impending departure from the EU.
Some practices are starting to notice an increase in inquiries, according to the latest Future Trends report from the RIBA.
But any signs of hope remain muted, with more than a fifth of practices saying they were personally under-employed in the last month, due to a lack of work.
And the workload index dropped back into negative territory at the end of the year, after briefly rallying in November.
The monthly survey was stuck in the red in September and October – the first time in seven years this had happened for two months in a row – and in December it slipped back to -2.
Small practice and those in London and south-east were most gloomy about prospects in December, along with those in the Midlands and East Anglia.
The commercial and public sectors fell deeper into negative territory while the private housing sector saw the biggest rise to +2 following three months in negative territory (the longest run since 2009).
Looking back over the whole of 2019, the RIBA's head of economic research and analysis, Adrian Malleson, said it had been a year marked by "extreme volatility", with Brexit uncertainty having a significant impact on the architecture profession and the wider construction industry.
Throughout 2019, architects consistently described heightened client caution, with a reduction in project enquiries, projects being put on hold or failing to move past early design stages and downward pressure on fees.
Skills shortages were also prevalent, alongside a reluctance from clients to invest in building projects amid continuing political uncertainty, said Malleson.
"Larger practices and those in the north of England tended to be more optimistic, suggesting a shift in the focus of activity away from London and the south in 2019," he said.
"It was also a year which saw an increase in larger firms looking beyond the UK for work.
"After an extended period of volatility, and with a new government in place and more clarity on plans to leave the EU, there are glimmers of growing confidence in the profession, with some practices starting to report an increase in inquiries."