The profession does itself no favours by rounding on the government, argues Eleanor Jolliffe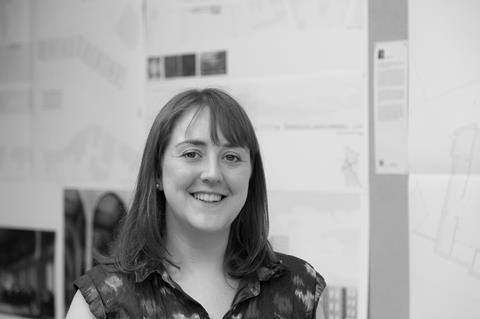 I've been following the furore around Roger Scruton and Kit Malthouse's comments on architecture with interest. The Building Better Building Beautiful Commission is a lovely idea. Whether it will achieve anything is another matter. In fact I don't disagree with Martyn Evans, writing in BD recently, that the BBBB Commission may well resolve itself to be "irrelevant and ineffective… just chatter on the wind".
However, I think to limit the insights that can be gained from this spat to just the commission is rather missing an opportunity to understand how the architect's place in construction and the public imagination is perceived.
Firstly, and most worryingly, a governmental commission (no matter how eventually effective) with the headline stated aim "to tackle the challenge of poor quality design and build of homes and places across the country" has been formed, and the Ministry of Housing, Communities and Local Government has researched and concluded that the most qualified person to head this commission is a philosopher.
It is easy to bemoan nepotism or ignorance but if we, as a profession, were effectively promoting and representing our actual role in construction – often as lead consultant – then philosopher might not have been the first profession that sprang to the minister's mind.
Additionally, while I am a fan of the RIBA's mission statement I cannot help but think they have failed in the execution of their stated aim of "advancing architecture" if they are or remain entirely absent from this discussion.
But was Malthouse actually wrong when he defended his courthouse/office block tweet by saying: "What we are dealing with is a really fractured and difficult argument where the architectural profession assumes it is under siege."
Both built in the last 10 years. One will stand for centuries, one won't. Our new "Building Better, Building Beautiful Commission" will help us creat the conservation areas of the future. #MoreBetterFaster pic.twitter.com/FJcwcbxb8D

— Kit Malthouse MP (@kitmalthouse) November 4, 2018
Read the comments under any piece in the architectural press regarding this and ask: is he really so off-base? An immediate rush to the defensive or to attack the chosen commission leader is not going to foster a spirit of mutual cooperation or educated discussion. More likely our defensiveness will become a self-fulfilling prophesy. We will be left outside the discussion simply because we will not be worth the effort it takes in engaging with us.
Malthouse further commented that the fractious debate had led to architects "retreating from embracing [the 'British vernacular']". Of course this has as much to do with the preferences of clients and the policy objectives laid out by both local and national governments than the spite of the architect to "best" someone in a debate on style.
Malthouse's assertions might be irritating but more seriously they point to the extent to which the architectural profession in its full team-working, patron-reliant reality has been supplanted in the popular imagination by the starchitect dictator creative to whom client and design team must answer and obey.
That Foster and Schumacher have been the main architectural headlines of recent weeks with quixotic viewing platforms and fights over the control of vast fortunes does not help.
This is not the first time, and most likely will not be the last, that I have written about how poorly architects communicate beyond the bounds of our profession. My question still remains. At what point will our refusal to effectively confront this as a profession mean we are no longer anything but luxury window dressing for vanity projects that have money to waste?
I have the next 40 or 50 years of my professional life ahead of me and a career of window dressing on vanity projects is not something I intend to embrace. The architectural profession has so much value to offer and our role in creating humane, liveable cities is one of the reasons I persevered through the over-long training.
I look forward with interest to the findings of the BBBB Commission, and to the policy advice that will allow "everyone" to "let architects rip". However, in the meantime perhaps the identity politics of "architects vs everyone" could be kept to a minimum.
If there is one thing the last couple of years has reinforced in my mind it is that identity politics has not proved the most successful model for driving policy.
Perhaps we can keep it clear of our housing?