'This is what I want,' says Building Beautiful commission chair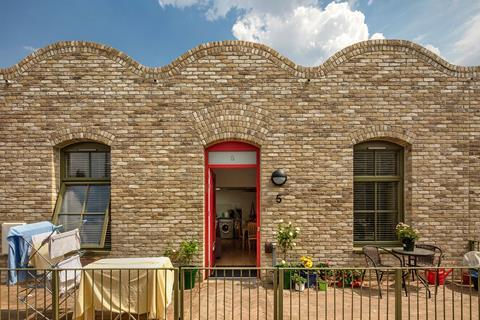 Housing architect Peter Barber has been praised by Building Beautiful commission chair Roger Scruton in the Spectator.
The philosopher and bete noire of many architects singled out Barber's Ilchester Road elderly housing scheme in Dagenham (pictured) as an example of contemporary design that he "approves of", in a piece headlined: "Here's what I want from modern architecture, explains housing tsar Roger Scruton".
He said architects should stop aiming for the "iconic" and focus on everyday beauty.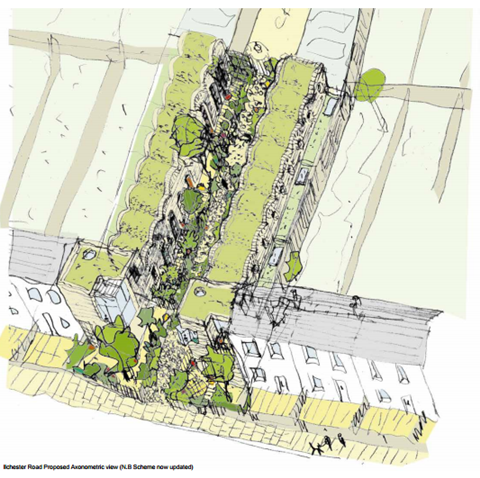 He ends with the words: "Our role as commissioners is to explore the features that people most appreciate in the buildings around them. My hope is to find the way in which ordinary people can make their opinions heard through the planning process, so as to feel settled in a place of which they can be proud. I don't have an easy task. But someone has got to do it, and why not a philosopher, whose only interest in the outcome is the very interest that everyone shares, namely the interest in beauty?"
BD contacted Peter Barber for a comment and he said: "I read the article twice but have absolutely no idea what he is going on about. Seriously. None whatsoever."
Scruton's remarks come as James Brokenshire, the man who appointed him, insisted he believes architects have an important role to play in designing new homes, despite none being appointed to the Building Beautiful commission.
The housing secretary told the Create Communities event in London last week that setting up the commission was "probably the most controversial but important thing I've done as a minister".
"Questions around the quality and design of the new homes we build will become more important. Housing can't just be a numbers game," he said.
He said he "wanted those responsible for building to understand that popular consent matters" but added: "I stand by the role of the architect's profession."
At the Stirling Prize ceremony last year Brokenshire told architects the country needed them.
He said: "So often the difference between the ugly and the beautiful isn't because of 'good architect vs bad architect' but rather a case of there being little or no architect at all. What I know is we need more of your expertise involved in how we build and create communities, not less."
Scruton declined to appoint any architects as commissioners – although he named former RIBA president Sunand Prasad and Stirling Prize-winner Paul Monaghan of AHMM as advisors.