Development welcomes its first tenants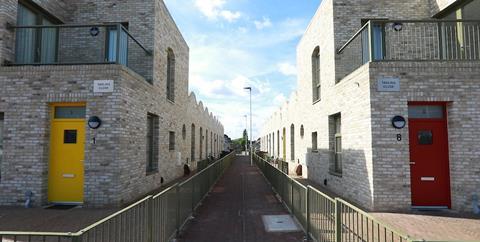 Peter Barber Architects has completed Tarling Close, a second scheme for Barking & Daghenham council's development arm.
The infill development was designed in similar style to the architect's nearby Burbridge Close - also for Be First - which Roger Scruton praised before his dismissal as chairman of the government's Building Beautiful commission.
It contains eights homes - six one-bed houses and two with two bedrooms.
Both schemes have been built on the Becontree Estate, once Europe's largest council housing estate, constructed in the aftermath of the First World War.
Dagenham & Barking council leader Darren Rodwell described the latest homes as "East End-style". He said they had been built to "foster neighbourliness, which is at the heart of what we're trying to do in the borough. Plus we're freeing up family-sized homes elsewhere for people on the waiting list".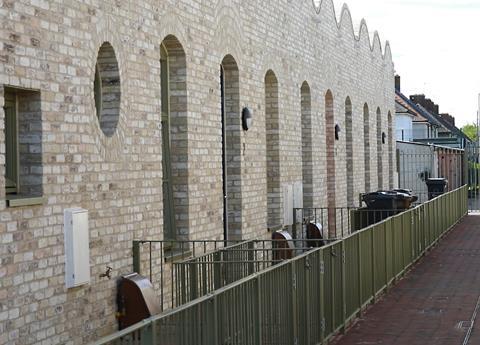 Iain Ferguson, Be First's commercial director, said Tarling Close brings the total number of homes the group has completed since it was created two years ago to just over 250. He added: "We're gearing up to deliver 2,500 more in the next few years. Both developments are an excellent example of what we're trying to achieve. We're not just building affordable homes but communities too."
According to accounts filed with Companies House last month Be First, whose chairman is former civil service chief Bob Kerslake, reported a pre-tax loss in the year to March 31, 2018 of £3.9m on turnover of £2.8m.