Havering expert pool includes Patel Taylor founder, AHMM associate director and LLDC design manager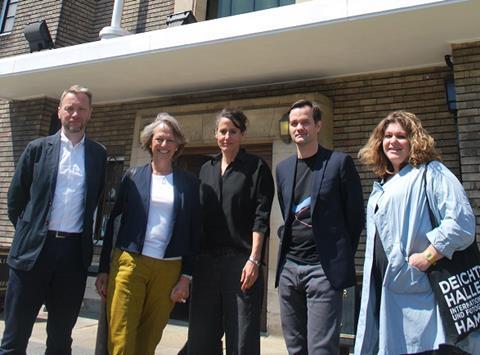 The east London borough of Havering has saluted the work of its newly constituted Quality Review Panel, which draws on the insight of a 20-strong pool of expertise from practices including AHMM, Patel Taylor, Bell Phillips and Henley Halebrown.
Havering has plans to deliver more than 3,000 new homes by 2030 and part of the panel's role is to scrutinise major planning applications at an early stage and give clear guidance to developers before their schemes are considered by the authority's planning committee.
The panel is managed externally by Frame Projects and calls on five members to meet monthly to consider applications referred by the council.
May's quality review panel was chaired by Kay Hughes, founder of the Khaa design consultancy. It featured Cottrell & Vermeulen director Simon Tucker, AHMM associate director Andrew O'Donnell, Erect Architecture founder Susanne Tutsch, London Legacy Development Corporation senior design manager Carla Smyth and landscape architecture consultant Lindsey Whitelaw.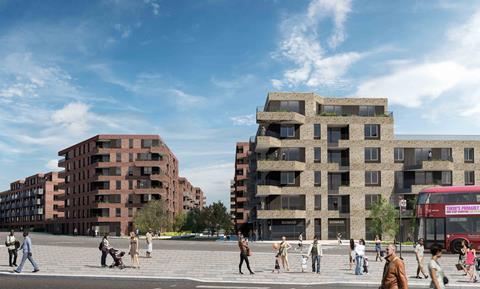 Havering council leader Damian White said the high level of expertise that the borough's Quality Review Panel drew on would give the authority "better control" over new development.
"It is very exciting to see how our ambitious regeneration plans will make Havering an even greater place in which to live, work and invest," he said.
"We are working hard to ensure that any new development in the borough is of a high quality and happens in the right places."
A charging schedule for the panel's work on Havering council's website says a formal review costs £4,500 plus VAT. Cheaper options include a "chair's review / planning application review", which is priced at £2,500 plus VAT and a surgery review, which is £1,500 plus VAT.
Havering Quality Review Panel members
Alice Brownfield (associate director, Peter Barber Architects)
Andrew O'Donnell (associate director, AHMM)
Anna Mansfield (director of strategy and research, Publica)
Beatrix Young (associate partner, Weston Williamson)
Carla Smyth (senior design manager, London Legacy Development Corporation)
David Ubaka (director, David Ubaka Placemakers)
Gavin Hale-Brown (principal, Henley Halebrown)
Graeme Laughlan (director, Raw Architecture Workshop)
Hari Phillips (director, Bell Phillips Architects)
Julia Ratcliffe (founder and director, Scale Consulting)
Kay Hughes (founder, Khaa)
Kieran Perkins (associate, 5th Studio)
Lindsey Whitelaw (landscape architecture consultant)
Marie Burns (director, Burns & Nice)
Nairita Chakraborty (associate, Iceni Projects)
Pankaj Patel (founding director, Patel Taylor)
Phil Armitage (senior partner, Max Fordham)
Simon Tucker (director, Cotterell & Vermeulen Architecture)
Susanne Tutsch (founding director, Erect Architecture)
Tovias Goevert (housing consultant)