Move paves way for Patel Taylor's redevelopment of 'high tech' DIY superstore
Grimshaw Architects' high-tech Homebase store in Brentford has been granted a five-year certificate of immunity from listing (CoI), laying the ground for the site's redevelopment.
A Patel Taylor mixed-use scheme for Berkeley Group is waiting in the wings.
Grimshaw's west London landmark, completed in 1987, features a column-free interior enabled by its 95.7m structural spine, which is supported by steel tensioning rods attached to its 33m mast.
The 4,180sq m store was No 6 on the Twentieth Century Society's most recent buildings-at-risk list after the DIY chain's owners announced plans to close the store. The closure date is yet to be confirmed.
Grimshaws won grade II status for the supermarket and housing elements of its high-tech Sainsbury's development in Camden last year. But the Department for Digital, Culture Media & Sport has ruled out any protection for the Brentford building with the announcement of its COI. Homebase was founded by Sainsbury's in 1979.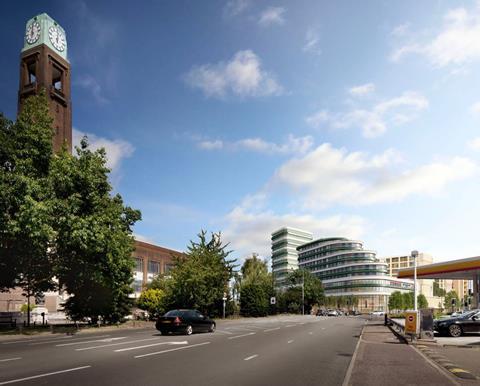 Berkeley Group is working with architect Patel Taylor on proposals for the redevelopment of the 1.7ha Homebase site at Brentford, which is on the Great West Road, with plans for a Tesco supermarket and up to 500 homes.
Public consultation documents on the proposals indicate the developer is looking to deliver the supermarket, a 400-space car park and homes in buildings of up to 16 storeys.
The documents say Berkeley expects to submit a planning application in the spring. The move is part of a wider housing-led regeneration project that would see Tesco's nearby Osterley store redeveloped for homes, with a target of around 1,650 new units on that site alone.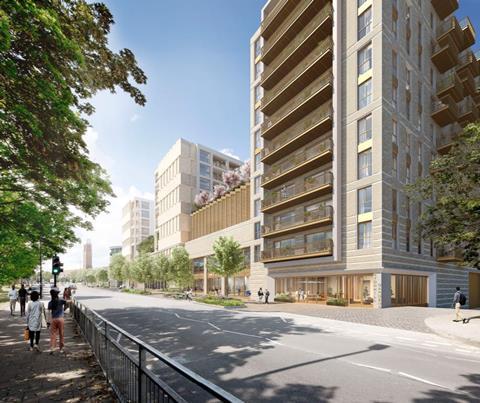 Scoping papers submitted to Hounslow council last year suggested that the proposals for the Homebase site would deliver up to 10,700sq m of new commercial floorspace in addition to the new homes, new public space and community facilities.
Michael Dunn, principal inspector at government heritage advisor Historic England warned that the proposals could potentially have an impact on a number of designated heritage assets and their settings in the area.
"Given the heights of the structures associated with the proposed development and the surrounding landscape character, this development is likely to be visible across a very large area and could, as a result, affect the significance of heritage assets at some distance from this site itself," he said.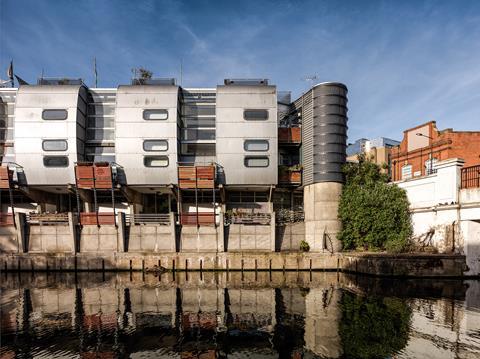 One of the nearest listed buildings to the Homebase site is Bannister Fletcher's 1937 Gillette Factory on the Great West Road, which has grade II status.
Within half a mile are grade I-listed Syon House and Osterley House, while the Royal Botanic Gardens at Kew, which is a Unesco World Heritage Site, is just a mile away.