Illogical PQQs, crippling PII and rising costs are threatening the next generation of small practices, writes Eleanor Jolliffe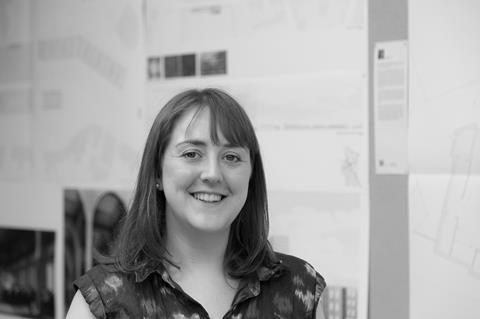 In a rather controversial essay in 1942 the architectural historian John Summerson compared the routes of an architecture graduate in 1925 with one in 1935. In 1925 "the prospect looked something like this. You passed your final examination and entered the office of an FRIBA … in 10 years… perhaps a partnership. But, with luck you would not have to wait for that. An uncle or friend… would step in with a commission… From this you 'worked up a practice'. You put up a brass plate. You won a competition or two. You made good."
By 1935 however: "Behind him [female architects being apparently somewhat of an anathema at the time] was the depression of 1929-31, an event which caused the vista of private practice to shrink horribly and any glamour it had retained to become very dim… unless his parents could supply a resilient background, he had to be more of a realist. It was almost fanciful to pursue the brass-plate ideal, though it might be precariously achieved by a group of friends tacking half-a-dozen modest plates under a single bell-push. But there was an alternative – permanent salaried employment."
The "brass-plate ideal" is never one I've really hankered after myself. However it is arguably receding further and further into the realm of fantasy for the rising generation of architects than even for those 1935 graduates. Aside from the not insignificant challenges associated with a global pandemic, Brexit and the fallout from the Russian invasion of Ukraine, the systems for procuring architectural services in the UK are set up to favour the established firm.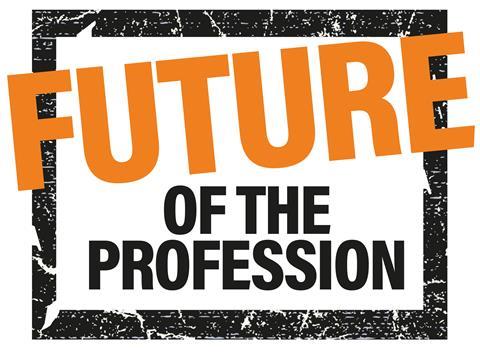 Perhaps the most pernicious problem is pre-qualification criteria for architectural tenders. In order to de-risk the design process, many large-scale and most public sector projects now have these. Something along the lines of "in order to design our school/hospital your practice must have completed five schools/hospitals in the last 10 years". Challenging for even some of the most established and experienced practices, they are crippling to the start-up, not to mention illogical.
Personally, when I design and detail an interface detail, coordinate a structure or battle through a BIM clash workshop I could be working on almost any typology. The design is always bespoke and though I learn as I work on projects no building has ever been identically designed or detailed simply because it shares the typology of another I have worked on. Buildings lend themselves to re-use and re-imagining – and so do their component parts.
I would further suggest that any employer so uncertain of an architect's ability to plan a layout, compose a facade or follow the relevant legislative and design guidance simply because they had never worked on that typology before should not be employing that architect regardless. That architect is barely worthy of the title. The whole point of architects is to make real the architectural ambitions and needs of their client; if they cannot imagine into being a building from a brief then there really is no point to them – even if they have built five schools/hospitals in the last 10 years.
But I don't manage procurement of design services, so what do I know?
Assuming our hypothetical young practice has cleared the hurdle of getting itself work it must then face prohibitively high software licences, high overheads, rising professional fees and registrations, the costs of recruiting and sustaining staff and, perhaps most worryingly, professional indemnity insurance (PII). In a recent article, Beale and Co solicitors summarised the likely impact of the draft Building Safety Bill on PII. In brief, between the fast rising costs of PII, the possibility of a new 15-year liability period (outside of the standard industry cover) and the increasing number of exclusions being written into insurance contracts, it may be nigh impossible to ever "work up" a practice from small domestic jobs to the larger projects that grow a business.
Perhaps this is OK. Perhaps the large established practices with their bevy of talent and experience will chart the course of British architecture to new heights. Certainly some exceptional work comes out of them every year. Perhaps, though, alongside the hundreds of young architects (including myself) who are happy to embrace the security of life as a salaried architect there is the drive and enthusiasm of the next Foster or Rogers or Cullinan or Hopkins or Hadid slowly extinguishing under the pressure of conforming to the house style of someone else.
Who knows what richness the decisions we and our society have made about what constitutes employable architects may be costing the cities and societies of our future?