Traditional retail landlords will need the profession's creativity as they face down an apocalypse, says Martyn Evans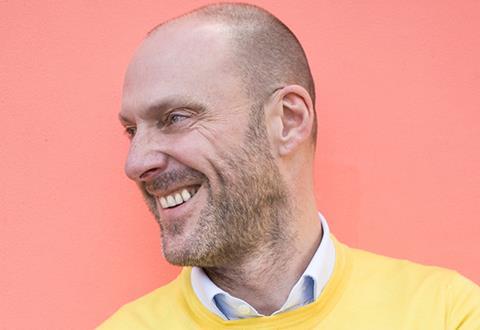 Walking out of the front door of my flat in Exeter I can look right towards a soon-to-close House of Fraser with nasty Closing Down graffiti painted on the windows. In the other direction the view is of the enormous Debenhams that anchors the city's Princesshay Shopping Centre. If this Debenhams joins the House of Fraser and ends up on its company's store closure list then almost overnight nearly a quarter of a million square feet of retail space right in the heart of the city centre will be empty. How will that impact on the remaining retail occupiers and what will become of those two huge buildings, built to be big department stores at a time when their closure was something that could not even have been imagined?
The way we shop is in trouble generally. This week retail shares took a dive. Shares in Asos, the defining online success that has driven the story about the tectonic shift in consumer behaviour, dropped by nearly 40%. Marks & Spencer, down 4.5%. H&M, down 8.5%. Retail consultancy Springboard released figures showing that the number of people visiting shops in November was the lowest since 2008 – a 3.2% year-on-year drop and long-troubled Laura Ashley announced this week that it would close 40 of its UK stores.
It gets worse. The level of personal debt in the UK is as high as it was just before the crash in 2008 and with house prices teetering in the face of economic and political uncertainty, those pockets that fuel our retail success are going to get smaller. Brexit isn't helping.
Earlier this month, Sports Direct's Mike Ashley told a committee of MPs: "The mainstream high streets as we think about it today… are already dead." Given that he owns House of Fraser and is the largest shareholder in Debenhams, he should know. But it's not really news, is it? We've known for a long time that out-of-town retail and online shopping was going to kill the traditional high street format. Our answer has been to try to fuel renewed interest in the high street by changing the type of retail to a more experiential format, running promotions and offering empty units to creative pop-ups. But the disappearance of huge, too-big-to-fail anchor retail changes the conversation.
It's a big deal for property owners and the architects who serve them. Princesshay in Exeter is owned by a joint venture between the Crown Estate and TIAA Henderson Real Estate – both large and experienced property investors; the House of Fraser building by a pension fund. For these property owners, the traditional activity they rely on to support their retail portfolio in town and city centres cannot be the answer any more. They need a radical solution and I wonder if they are nimble enough to find it. Perhaps their designers and creative consultants can help them?
Town centres grew from places in villages where people naturally gathered to do the things they needed to do every day: collect water from the well; buy their daily food from the farmers who brought it from the fields; share news and gossip. As villages grew into towns and towns into cities, retail commerce became the defining reason for people to gather and department stores were created as the ultimate palaces of indulgence and choice. Not any more. We need to look at reasons people HAVE to gather now. For healthcare, for education, for performance, for socialising. Maybe House of Fraser should be an A&E department? Or a school? Or a theatre? Or all those things.
This means thinking again from the ground up how these buildings are to be used. Could architects deliver the answers? Rather than a painful problem it could be an exciting prospect to think about how we fundamentally repurpose and change the use of these huge retail buildings and give them a completely new life.