Gillian Darley on what happens to much-loved buildings when their occupants fold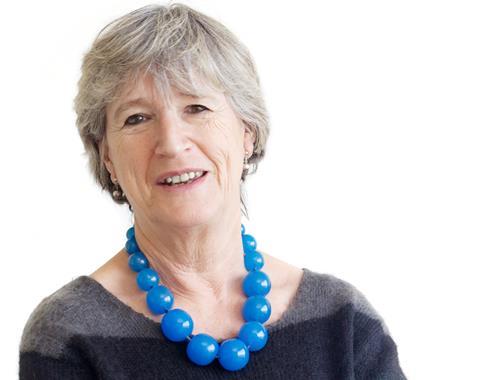 There are plenty of foreboding signs at the moment but the emptying of the high street – a speeding mismatch between empty premises and those still hanging on – is the most overt. Put that alongside the armies of rough sleepers and the knowledge that hundreds of thousands, if not more, are inadequately housed and we must wonder how much worse it can get.
The scene is so fast-moving that entire high street chains are evaporating or, at least, shrinking to vanishing point. Recently I fished put on a long-forgotten coat from the back of the cupboard, only to notice it was a well-made classic from British Home Stores. What has become of all those BHSes in cities across Britain? Only the one in Hull has any claim on our attention and that's because of its eye-catching mosaic mural, itself once ornamenting the Cooperative Store on the site. But at least those BHS ships have become the generator of a spirited campaign for its future, and a continuous, if inadvertent, reminder of the demise of a major high street player in a city which took the limelight in 2017 but now must fight on a level playing field with dozens of other economically troubled cities.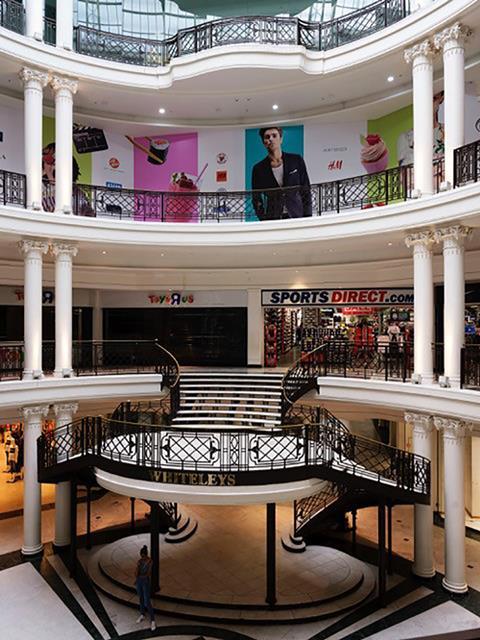 Although Bayswater cannot be counted as troubled, Whiteleys, the once-famous Edwardian department store in Queensway – whose founder was murdered by a man claiming to be his illegitimate son – is emptying as I write and awaits "major redevelopment" next year. It is to be yet another central London island of expensive housing, hoist above retail units, cinema (etc) wrapped by the listed shell of the old store. A stone's throw from Hyde Park and not far from Notting Hill, the largely vacant building has been steadied with a temporary "art to activate space" initiative called Inhabiting the Dome under the aegis of Working Project, a co-working business operating in Notting Hill. The results are on site now. The dome, at least, will survive.
That venture has, rather like domestic live-in guardian schemes for buildings awaiting demolition or refurbishment, offered a breathing space for artists who have enjoyed access to temporary workspace, but above all for the owners who gain a measure of informal security for their buildings. But as the sticking plasters wear thin and the wounds gape ever wider this is not social policy but damage limitation.
Holes in the fabric of the city centre come in many sizes. First the great holes of empty department stores, then moth-holes left by smaller units, often franchises, as they topple week by week.
Other major landowners, first the mail and power suppliers, now the wholesale markets, are leaving town too. The City of London plans to combine its three markets for fish, fruit and vegetables and meat, on one huge site. Billingsgate (moved to Poplar from its original Thames-side site in the City in 1982), New Spitalfields (moved out from its eponymous area to Leyton in 1991) and Smithfield, on its ancient site but in handsome listed Victorian market halls, will require 100 acres or so (as well as excellent transport links).
Meanwhile the site of the disused Barking power station is ear-marked to become a massive film and TV studio complex. The power station had a working life of just 21 years. As the focus shifts, the functional life of buildings shrinks to something akin to that of a prolonged pop-up. Strategic urban planning faces shifting sands, perhaps better handled as an art rather than a science.