Is good branding all it takes to create a place, asks Gillian Darley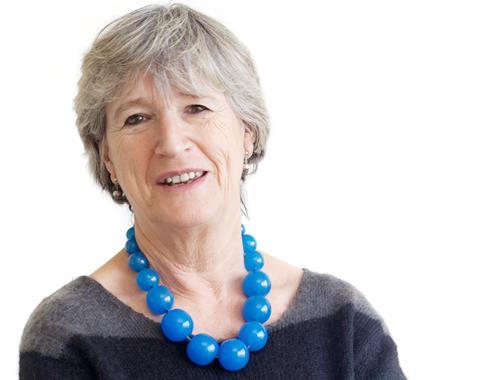 Place-making is the flavour of the decade, suitably soft-focus and undefined as an objective within planning. Those charged with characterising (or should I be crude and call it branding?) the new honeypots around the edges of the old LCC territory where Greater London marched into Essex and other contiguous counties are scratching their heads.
How does the London Borough of Waltham Forest ensure that the cluster of towers around Black Horse underground station assumes a character of its own or that Tottenham Hale, "London's next great neighbourhood" as the LB of Haringey envisages it, can boast its own clear identity? Nor is it only a problem in the capital. In Bristol the old arena site close to Temple Meads station has been handed over to ZHA, the practice which happily pocketed a pre-Christmas planning consent from Lambeth for a pair of towers, Vauxhall Cross Island.
Those who will live in these new clusters, people more often out than in, are unlikely to worry much about the name for their own lofty tower. Housing designed by Bertold Lubetkin and his partners for the long-gone radical London Borough of Finsbury included one block named Lenin Court. Just before it opened in 1951, the nervous council realised that by switching two letters they had changed it to Bevin Court, named after a living politician with whom the tenants had more in common. Nor are the layers of history always sweetly evocative. Mount Pleasant was previously a workhouse, smallpox hospital and municipal rubbish heap – hence the ironic name. But thanks to the extant sorting office and its previous owners, the Royal Mail, it has been given the strangely downbeat name of Postmark, I guess a lot easier to market than Plague Court would have been.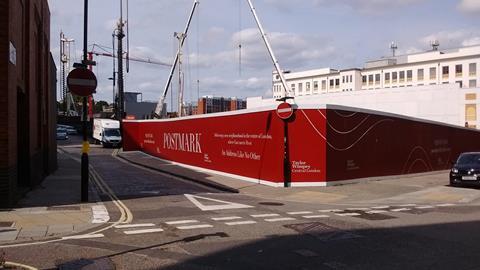 Out in the shires, the developers' lexicon is full of rustic allusions to birds and trees and natural features – pantheistic offerings as the open countryside disappears fast under brick and tile. Sometimes history comes in handy. Beaulieu (French for beautiful place) outside Chelmsford was a great Tudor house where kings and aspirant queens came to enjoy the clean air (or to hide) and which gifted its name to Countryside, while the house (now New Hall) shrank back on to a pocket handkerchief of land, the immense development ensuring the convent school's endowment for millennia.
And there are rules in all this. In Nottinghamshire, for example, developers must submit their ideas to the local authority following 19th-century guidance laid out in their Street Name and Numbering Policy. Now, as then, the new street name must not duplicate an existing one, not be named after anyone living and not have any commercial connotations. Marmite Avenue would be out while Jesse Boot Avenue was named after the far-sighted man who drove the Boots Company onwards and upwards but died in 1931. Modern street names aim at greater inclusivity, so that the neat winner of a recent competition among Mansfield primary schools was Dozen Drive – ideal for a new road with twelve houses.
In more mercurial parts of the world, names come and go. One government's all-important date might be anathema to the next. Latin American countries shuffle their street names like poker cards but stay doggedly faithful to Simon Bolivar and Bernardo O'Higgins. The Georgians, quickly consigning their Soviet memorabilia to street markets, renamed the main two-lane road into Tbilisi after the then American president, George W Bush, as a gesture of thanks. And there he stays until the next roll of the dice.