Fosters' Stirling laureate is an environmental game-changer, argues Ike Ijeh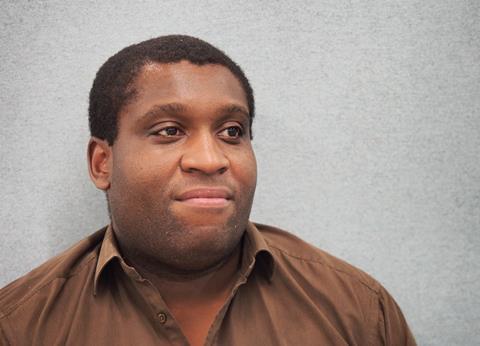 Foster's third Stirling Prize win is undoubtedly an unprecedented feat. No other architect has won the Stirling Prize three times before and it enables the practice to leapfrog the other two-time winners, (Zaha Hadid, Wilkinson Eyre and Richard Rogers) to something approaching lifetime achievement status.
Some may be surprised that a building with such unashamedly corporate credentials won. Like the Oscars and with few exceptions, Stirling tends to favour the quirky over the conventional (see Magna Centre) and buildings rarely come more conventional than an office block. In fact, this is only the second office block ever to have won – the first being another seminal City project by Foster & Partners, the Gherkin in 2004.
Some will begrudge the win simply because it is yet another award for an affirmed industry favourite. They might further cite it as yet another example of the sycophantic cult of insularity that renders the profession aloof and irrelevant to those outside it at the expense of both the public and those younger architects struggling to carve out a name of their own.
And many will also inevitably bristle at Bloomberg's famously undisclosed budget, reputably several latitudes north of £1bn. The agility with which the financial sector dodged many of the ravages of austerity is still a sore point with many and there will undoubtedly be those who point out that in a climate of a straitened public services the RIBA is dispatching dubious messages if it is suggesting that great architecture requires profligate private expense.
But awards should be about merit not messages and, notwithstanding these meaty caveats, there is no doubt that Bloomberg is a significant piece of architecture and a worthy winner. In an age when sustainability awareness has now largely been subsumed into the mainstream, Bloomberg marks a refreshing moment of stupendous environmental invention.
Its gill-like bronze blades, its unprecedented reliance on natural ventilation for an office building its size, its stunning multi-functional heating, cooling, acoustic and light "petal" ceilings as well as its promotion of active working principles such as standing desks and free healthy refreshments for staff all identify the project as a game-changing pioneer in the realms of sustainable design.
Yes £1bn undoubtedly makes it easier to achieve the world's "most sustainable building". But it's also quite possible to spend the same amount and achieve the opposite.
Aesthetically too Bloomberg makes a compelling statement. Not only do its cave-like, embryonic lobbies resolutely dismiss the monochromatic homogeneity that normally passes for the typical corporate lobby, but they inject soothing sensations of warmth and wonder into spaces where, typically, such notions are actively suppressed.
Moreover, in the sumptuous elliptical ramp that swoops and shivers through the building like the contrails of a flaying whip, Foster creates a frozen, sculptural set-piece that secretes an almost intoxicating sense of energy and melodrama into every inch of the office interior. There can be few other corporate offices that use architecture to so electrify and neuter the potential mundanity of work.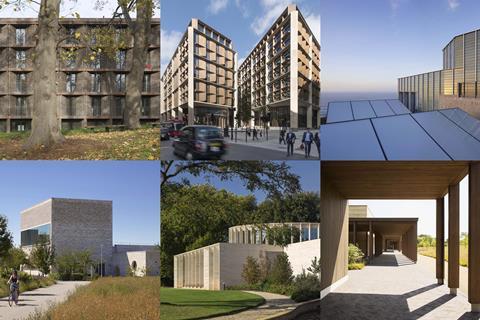 Bloomberg's success is not to decry the other nominees on what was generally an impressive shortlist. MUMA's selection as favourite to win this year's prize is understandable considering the infectious whimsy of its Storey's Field Community Centre and Nursey.
And at a time when the architectural quality of British student housing has plummeted to such a nadir that it risks becoming as serious a threat to higher education as student fees, the cloistered classical cadence of Henley Halebrown's masterful Chadwick Hall could equally have warranted Stirling recognition.
And special sympathy must also go to Niall McLaughlin, cruelly denied victory in 2013 for his sublime Bishop Edward King Chapel and now suffering a similar fate for his equally exquisite Sultan Nasrin Shah Centre, also in Oxfordshire.
Equally, it is possible to celebrate Bloomberg's win while also honestly identifying its flaws. Bloomberg's enthusiastic engagement with its surrounding public realm is one of its strongest assets and the pulsating manner in which its envelope advances and retreats in order to accommodate adjacent spatial conditions mimics the way exhaling lungs adjust to changes in altitude.
But this same envelope also reveals unwise levels of repetition and mediocrity as expressed through the robotic multiplication of its bronze fin bay motif over essentially 1.1 million ft² of office space. Moreover, the motif itself is highly problematic and reveals chunky and exaggerated proportions that appear out of place with the finer, more intricate grain of City streetscapes and unwittingly subscribe to the kind of formulaic corporate monoculture the interiors try so hard to suppress.
None of this, however, detracts from the fact that Bloomberg remains an exceptional and deserving win. Additionally, its Stirling recognition is likely to be well received by an industry that, in the main, will doubtless be keen to endorse it as a celebrity crystallisation of the boundless possibilities that talent, technology and ambition can bring.
Bloomberg's win will also be useful for another less celebrated but even more important reason. It exposes the utter hopelessness of planning in the City of London. It is worth remembering that, incredibly, Bloomberg exists not because of City planners but in spite of them. Their knee-jerk position was for Bloomberg to build a much taller building, a compunction Bloomberg himself eschewed in favour of a building that instead sought to carefully manipulate scale, materiality and form to relate to its historic surroundings.
But the sad fact is that, in doing so, Bloomberg is now the exception and not the rule. Its existence merely brings to attention the fact that without fuss or fanfare and in a process started under the toxic tutelage of former City planning chief Peter Rees, one of Europe's most important surviving historic city districts is having its urban character and historic identity damaged by the faceless hegemony of the dumb glass tower block. This corrosive template stands for everything Bloomberg, and now presumably the Stirling jury to some extent, has rejected. And Bloomberg's triumph has made the travesties circling nearby more painfully apparent.