Norman Foster praises client and 'extraordinary team' in phonecall from Switzerland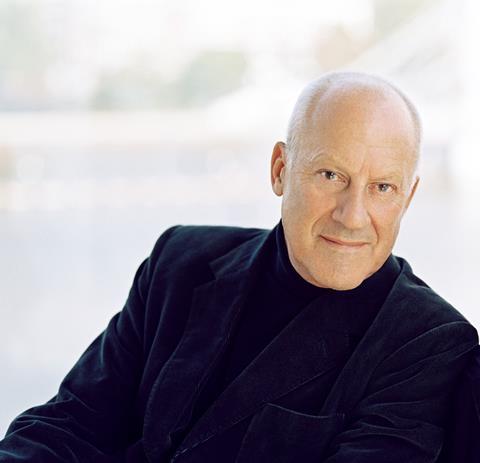 Norman Foster said he was "overjoyed" to become the first architect to win the Stirling Prize three times.
Speaking to BD on the phone from his home in Switzerland an hour after his Bloomberg HQ was declared the winner of this year's prize, he said: "It's wonderful – absolutely amazing. We are all really overjoyed.
"It's great recognition for Michael Bloomberg, his team, our team – everybody who worked on it and the manifesto in terms of sustainability. It's fantastic."
He likened his connection with Bloomberg, the client, to his close relationship with engineer Michel Virlogeux on the celebrated 2004 Millau viaduct project in France.
"I can't speak too highly of Mike," he said. "He has been totally hands-on on this project – in the best sense of the phrase: tough and demanding.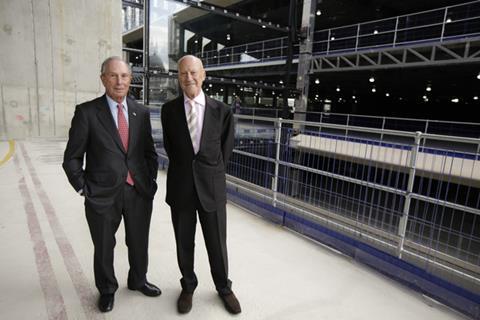 "I can remember the very first meetings with Mike in New York. He spelt out how he saw the building and very much wanted not to be an outsider muscling in but to fit in and relate to the site context and essentially to be a good neighbour.
"We worked tirelessly together with an extraordinary team."
Foster described agonising over the choice of stone for the project – eventually picking sandstone to echo the neighbouring magistrates court rather than Portland stone which he feared might be mistaken for concrete.
The "budgetless building" – reputed to have cost more than £1bn – showed glass towers were not the only way of creating high-density office space, he said.
"We demonstrated a viable alternative. High density on a site has never meant reaching skyward. I say that with the knowledge that we have also pushed the boundaries of towers," he said, referring to his second Stirling Prize-winner, the Gherkin.
But Bloomberg's victory did not sound the death knell for glass towers, he said, adding: "It's not that binary. They're two parallel streams."
Foster, who texted Bloomberg lead architect and senior partner Michael Jones after the announcement to congratulate the whole team, declined to say why he wasn't at the ceremony beyond quipping: "I can't be everywhere."
He wasn't the only notable absentee from last night's Roundhouse ceremony. David Adjaye, who chaired a jury meeting only the day before, was "called away at the last minute" to India. And Marco Goldschmied, founder of the Stephen Lawrence Prize, was in California for family reasons.