Bloomberg lead architect 'greedy' for another win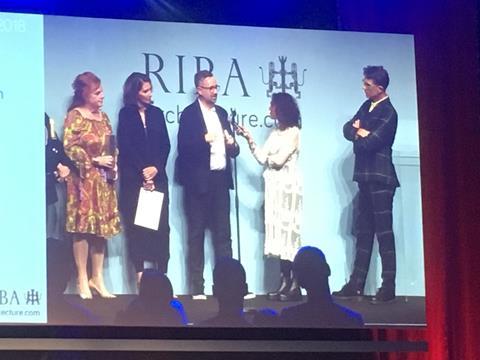 Michael Jones, the Fosters partner who led the Bloomberg project, already has his eye on the practice's fourth Stirling Prize, he told BD.
"Each prize is an immense honour so to win three is more than we could have wished for," he said.
"I hate to be greedy but I want to win it for a fourth time now."
He said he had a particular building in mind but refused to name it, instead saying: "Watch this space."
Jones, who is deputy head of studio, has spent 30 years at the practice which previously won the Stirling for the Gherkin in 2004 and the Imperial War Museum at Duxford in 1998.
He likened winning the Stirling Prize to winning gold at the Olympics, but said the analogy broke down because the building was the work of "thousands" of people.
"It really is a mammoth team effort – you can't believe how many people contributed to this building – and not just in our office. There were so many consultants involved," he said.
Jones said it was a "huge privilege" to be picked by Norman Foster to lead the team on what was a "colossally important" project for the 83-year-old.
Foster and client Michael Bloomberg "set the pace" on the scheme, he said.
"Norman is ever-present but very respectful so he knows when to make his contribution and when to let you get on with it. It's a delicate balancing act.
"He's an immense force. He's wonderful to work with. Once you have his confidence he's very good at empowering you to get on with it."