But committee fails in bid to hold dinner at Foster's Stirling Prize-winner
City of London planners have heaped praise on Foster & Partners' Bloomberg London building in the wake of its Stirling Prize victory – but they will not be dining out on the success anytime soon.
At their first meeting since the 102,000sq m building won the UK's most coveted architecture prize, members of the City's planning & transportation committee complimented the building's design – and particularly its natural ventilation, which contributed to its Breeam "outstanding" rating.
The City approved the building – which reportedly cost media, data and software giant Bloomberg more than £1bn – in 2012. The committee yesterday called for extra performance data on the building's reduced use of mechanical air conditioning, seemingly with a view to driving the wider adoption of natural ventilation in new city office blocks.
Panel member Marianne Fredericks said seeking to reduce the use of air conditioning had been a "leap of faith" on the part of Bloomberg and Foster.
"We shouldn't be using air conditioning, we should be saving the planet and dealing with pollution," she said.
Colleague Stuart Fraser said performance data from the two-part building covering the past summer would be "great evidence" for the use of natural ventilation techniques in future schemes.
"We've had one of the hottest summers of recent times," he said. "It would be interesting to know how efficient that new technique is."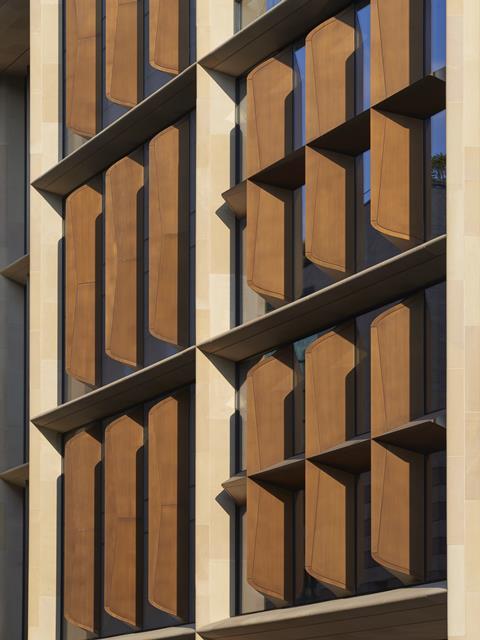 While the Bloomberg London building has mechanical ventilation and heating, the structure's distinctive bronze blades open and close when the weather is "temperate", allowing the building to be ventilated naturally. It also has a "smart CO2" sensing system that controls how air is distributed throughout the building, depending on how many people are in different zones.
Planning & transportation committee chair Chris Hayward said Bloomberg London was "an amazing groundscraper" that had been "designed incredibly sympathetically" for the area of the city that it's in, and a structure that the City "should be extraordinarily proud of".
"It's a brilliant addition to the City's buildings," he said. "It has absolutely revitalised that part of the city, in my opinion, alongside The Ned."
While Hayward urged fellow committee members to visit the building for themselves, and supported a proposal for a full committee visit, he conceded that he had struggled to arrange for the committee's next dinner event to be held at the building.
"I can tell you that I have tried exceptionally hard, through every source that I can find. They can't accommodate us, unfortunately," he said.
"It's gone right through to Michael Bloomberg himself, I can assure you, and sadly we can't hold the dinner there. I have tried everything I know to get there: I have pleaded, I have begged, I have … well I won't go on."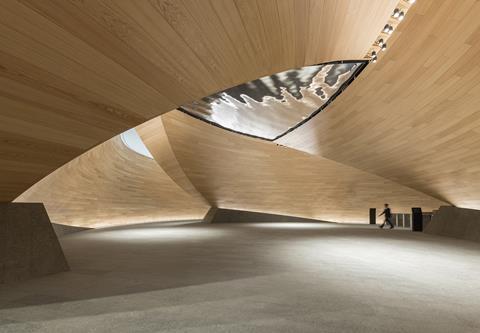 Famously, Bloomberg and Foster opted to exercise skyline restraint in developing the Bloomberg London proposals, delivering 10 storeys on a site for which Foster had previously secured consent for a 22-storey scheme.
At Bloomberg London's topping-out event in 2015, Foster told BD that Bloomberg had been "very concerned" to make what was a very big building fit into the existing fabric of the City.
"That has driven the design to the extent that the building is relatively low and modest," he said.
"It could have gone up to 22 storeys in certain parts of the site but it relates to the historic streets.
"It's eight storeys with a two-storey setback. It continues the line of Watling Street, the Roman road that disappeared to development in the 1950s. It permeates the civic realm and in that sense is a very civic building."