The real blockbuster is the appointment of Andy von Bradsky as the government's head of architecture, says Elizabeth Hopkirk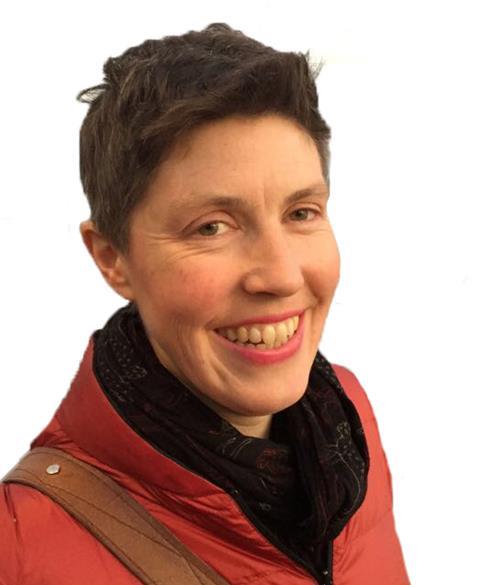 If all the world's a stage then Brexit is a farce heading for tragedy (or is that the other way round?) – but it's not the only theatrical performance currently showing at the government playhouse.
A much more enjoyable diversion is the Building Better, Building Beautiful commission starring pantomime villain Roger Scruton.
Last month the directors of that particular production revealed the supporting cast, a long overdue announcement. With crushing predictability none are architects and one is the founder of Create Streets, a lobby group with laudable aims but which lets itself down by getting hung up on style. More grist to the mill.
Two heavyweight members of the profession – former RIBA president Sunand Prasad and Stirling Prize-winner Paul Monaghan – have accepted parts on a nine-strong advisory panel, which may be how Scruton came to be an admirer of Peter Barber's work (a surprising sub-plot that also aired this month).
But with even Scruton himself unconvinced that ministers will heed his recommendations, all this might be no more than a noisy Greek chorus.
Far more significant, though less melodramatic, is the Ministry of Housing's other curtain-raiser this month: that the government's new head of architecture post has been filled by former PRP chairman Andy von Bradsky.
This is a role the profession has been longing for for years, powered partly by a nostalgia for the heady post-war years when government at all levels was an enlightened patron of architecture.
Many were hoping for a matinee idol in the form of a personality like Piers Taylor or Alison Brooks. Von Bradsky is not an obvious leading man: he's not flamboyant or outspoken and has never been an architectural televangelist.
But he does have decades of solid experience as a housing architect, running a successful practice and navigating the politics of Portland Place as chairman of RIBA's housing group. Just as important, he has spent the last two years as an advisor to the MHCLG so he understands how government works from inside.
"He's very astute and he understands how stuff works. I think it's a very good appointment," says Max Farrell, one of the brains behind the Farrell Review which celebrated its fifth anniversary this month.
A chief architect was one of the report's recommendations and although von Bradsky's job is a more junior role, falling under chief planner Steve Quartermain, Farrell considers this "progress" if not the final curtain.
What is required of von Bradsky now is to get his head down finding ways of embedding good design and sustainability into public policy across departments and agencies so that schools, hospitals, prisons, power stations and airports as well as housing are commissioned with more than the bottom line in mind.
To do that he must also work hard to reform our disastrous procurement system, and be more interested in processes and systems than curtain calls.
It's not glamorous work but he's known as a good listener and a man without a big ego, and for that he deserves a standing ovation.
Postscript
Listen to BD's architecture critic Ike Ijeh and assistant editor Elizabeth Hopkirk discuss Scruton and von Bradsky on Building magazine's weekly podcast.