A new project has rejuvenated high streets across east London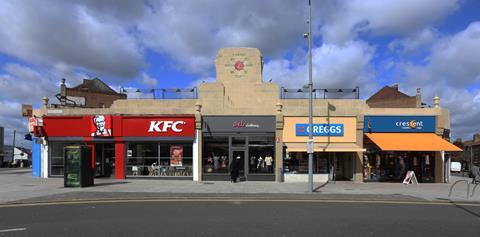 The high street as a retail concept may be under threat but in various parts of east London they are thriving.
Jan Kattein Architects has just completed a series of high street transformation projects for Waltham Forest council's £9 million local high streets regeneration programme. Measures include repainting facades, clearing street clutter and restoring historic shopfronts in an ambitious attempt to rejuvenate local streetscape and re-energise the local community's civic heart.
The scheme builds on the success of several previous high street regeneration projects that have already been completed in nearby Forest Gate and Tottenham High Road in north London. Leyton High Road, where many of the most recent schemes are clustered, already saw several shop fronts colourfully restored in the run-up to the London 2012 Olympics. The thoroughfare runs parallel to the eastern edge of the Queen Elizabeth Olympic Park.
At a time when high streets elsewhere are seeing declining footfall and moribund sales, the project stands as a timely reminder of how architecture can be harnessed as a tool to express civic pride and of how even our most everyday streetscapes play a critical role in framing our urban experience.