Many local authorities are doing their damndest to build homes for their residents - and they're managing it despite the active discouragement of ministers, says Julia Park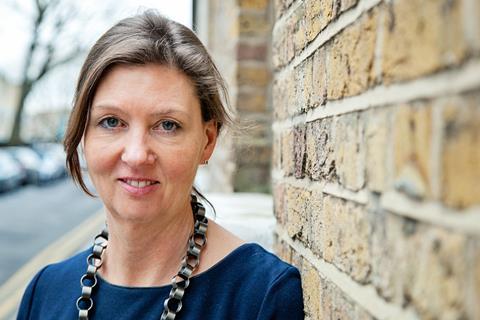 A timely and well-researched new report from the Bartlett looks at what has motivated local authorities to start building again – and how and what they are delivering, as well as the barriers they face.
In Local Authority Direct Provision of Housing, by Janice Morphet and Ben Clifford, we learn that a significant majority (65%) of the 353 local authorities in England are now engaged in some form of direct delivery.
Only 9% are taking no action, while a stalwart few have never stopped since the Thatcher era which ended large-scale council house building in 1988. Conservative councils are significantly less engaged but, overall, the appetite and the capacity to provide housing is increasing – 30 local housing companies have been created in the last year alone.
If we want to be generous to politicians we could attribute some of this to localism, Cameron's 2010 flagship policy. But, overwhelmingly, local authorities have been spurred into action because they need more housing than the private sector is delivering. They need different types of housing too.
As BD revealed last week, the latest government statistics show a shameful decline in social housing. Only 173 homes for social rent were completed as part of HCA-supported programmes in the six months to September 30 – the lowest figure on record for the organisation. Originally set up to support social housing, the HCA has done anything but that over the last eight years and, without significant grant, housing associations have concentrated on other forms of tenure.
While the majority of authorities say that building new homes for social rent is their highest priority, figures show that their local housing companies are actually building less of this than any other tenure. Admittedly "affordable" (80% of market rent) tops the list at 452, but "for sale" is a close second at 442, and PRS next, at 432. Intermediate is 307 and social rent, 264.
Though it's clear that the government remains lukewarm about new council housing, it's sobering to discover that it's unlawful to establish a local housing company for the sole purpose of building social housing. Ministers seem to think that, given free rein, that's what councils would do.
I think it's unlikely because the benefits of mixed communities are well understood, but the high proportions of outright sale and PRS reflected in this breakdown are almost certainly due to the fact that local authorities can't rely on government support. With borrowing restrictions still in place, the relatively quick financial returns from outright sale and the longer-term payback from PRS are the only reliable ways to sustain a rolling development programme. In some cases, they are being used to fund other essential local services, so-called "profit for purpose".
It is evident that nothing about the current system is designed to make it easy for councils to build. While there are numerous possible delivery routes, none is straightforward. Whichever way they turn, there are hurdles to jump and pros and cons to weigh up. Paying for the housing is equally complicated. Most authorities now have little headroom within their HRA (housing revenue account). In theory they can apply for a grant from the HCA or draw on their own reserves, but all options are restricted or conditioned.
Although English councils are still forced to offer Right to Buy (RTB), they can only spend up to 30% of the receipts on replacement housing. Even this is subject to "use it or lose it". Any money not spend within three and a quarter years (not very long in the context of an estate regeneration programme) is reclaimed by DCLG.
Ironically, an increasing number of ageing leaseholders are asking councils to buy back the homes they were sold under RTB decades earlier. Worried about maintenance, they want to return to renting. Some councils are buying back but, in a further twist of irony, others can't afford to because they are not permitted to use current RTB receipts for that purpose.
Keen to understand more about the opportunities and barriers faced by councils, the RIBA's housing group invited Peter George (assistant director for regeneration and planning at Enfield council) to its November meeting. Peter described Enfield as a "pro-growth borough" and talked us through some of the many ingenious ways in which they are tackling a range of council-led building projects at different scales and for a range of tenures.
The overall complexity and constraints of the system are matched only by Enfield's ingenuity and creativity. Their motivation – doing their best for current and future residents – was the only aspect that felt straightforward; the rest sounded more like a round of Wipeout than a sensible way to build badly needed homes (my words, not Peter's…). Despite the system, not because of it, Enfield now has some beautiful new council housing and much more in the pipeline. RIBA Client of the Year seems a fitting accolade.
This gets to the heart of why the resurgence of council house building is not only good news for them and their residents but also for architects. As public servants, councils are committed to social responsibility and in it for the long haul. Despite being strapped for cash, they want value for money: good-quality, long-lasting homes and places that people will want to live in for many years. It's true that some lack experience and this sometimes poses difficulties, but they are rising to the challenge and sharing their knowledge. They trust architects and value design. Some are even rejecting design and build in favour of traditional, architect-led contracts.
Producing a bespoke set of housing standards is a good way to start. We've been involved with a number. It helps to achieve the desired quality, provides a sound basis for assessing bids and appointing partners, and is a great way to build confidence and consensus within the council.
The process often involves residents and councillors as well as in-house staff from many departments. This is useful in itself. As architects know only too well, planning policy can sometimes be over-demanding, even illogical. When local authorities become their own clients it leads to healthy, pragmatic, internal discussions about what is reasonable and what best value really means. Housing managers bring another, very practical, perspective and while we may not always like what they suggest, they live with the buildings we design; we don't.
All of this has the potential to improve local policymaking, address pressing procurement issues and produce more and better homes – and for all the right reasons. Councils are starting to make a real difference but the rules seem almost designed to thwart their ambitions. If the government really wants to tackle the housing crisis it should make it easier for councils to build, not harder.
Postscript
Julia Park is head of housing research at Levitt Bernstein