Nearly 80 schemes set to benefit from cash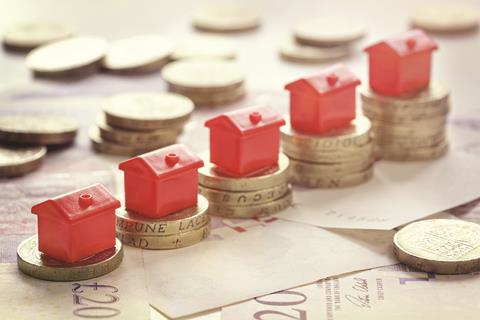 Architects have welcomed a £45m cash injection from the government which ministers say will kick-start the building of thousands of homes.
The money will be spent on building roads and utilities and removing asbestos to prepare council-owned land for housing.
Housing minister Dominic Raab said 79 schemes had been successful with their bids with three schemes – in Bristol, North Devon and Teignbridge, also Devon ­– receiving the biggest handouts of more than £2m each.
The £45m will be distributed to 41 local authorities with all work under the initiative, called the Land Release Fund, completed by March 2020.
Félicie Krikler, director at Assael Architecture, said: "It is very positive to see 79 projects being allocated funds to facilitate the build out of sustainable and well-designed new homes. Council-owned land, not in use and needing remediation offers a great opportunity for this and means that we have a new canvas on which to create new homes."
Developer Grant Lipton, co-founder of Great Marlborough Estates and son of Stuart Lipton, said: "This is a positive move for housebuilding. If a publicly owned site is operationally redundant then it makes sense that this should be put towards more productive uses. These measures will facilitate this by providing the backbone of vital infrastructure on which homes and communities can thrive."
The fund was oversubscribed with more than £100m worth of bids received for 143 projects.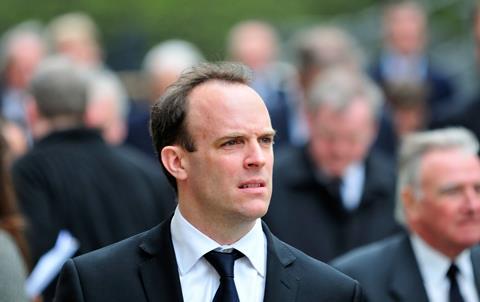 Raab said the funding would support the building of more than 7,000 homes on council-owned land and added: "It's part of our strategy to build the homes Britain needs and carry local communities with us."
Schemes benefiting include one at Poulton-Le-Fylde, where £1.7m of civils works will be carried out ahead of work to build 330 homes at a site in the Lancashire town, while a scheme to knock down a leisure centre in the middle of Worcester, where 50 homes are planned, is being givrn £750,000 for demolition and asbestos removal works.
Earlier this month, the government said up to 200,000 new homes were set to get off the ground after it confirmed £866m investment in local housing projects.
Housing secretary Sajid Javid and chancellor Philip Hammond said 133 council-led projects across the country will receive funding from its £5bn Housing Infrastructure Fund to support local work that will make housing developments viable.
Meanwhile, a study by the Local Government Association has revealed more than 400,000 homes with planning permission have yet to be built.
The total number of unimplemented planning permissions in England and Wales in 2015/16 was 365,146, rising to 423,544 in 2016/17.
The LGA, which represents 370 councils in England and Wales, says the new analysis underlines the need for councils to be given greater powers such as being able to compulsorily purchase land where homes remain unbuilt, and to be able to charge developers full council tax for every unbuilt development from the point that the original planning permission expires.
The government should also scrap the cap on council borrowing so that councils can quickly build additional new homes that are affordable, it said.
Urbanist and BD columnist Hank Dittmar praised the LGA proposals. But Russell Curtis, founder of RCKa, pointed out that the figures did not reveal anything about the discharge of pre-commencement planning conditions - another major barrier to development.
The figures were likely to include schemes where s106 or pre-start conditions were holding back housing starts, so it was not entirely developers' fault, he added.