Pembroke College buildings from different eras 'will no longer compete awkwardly'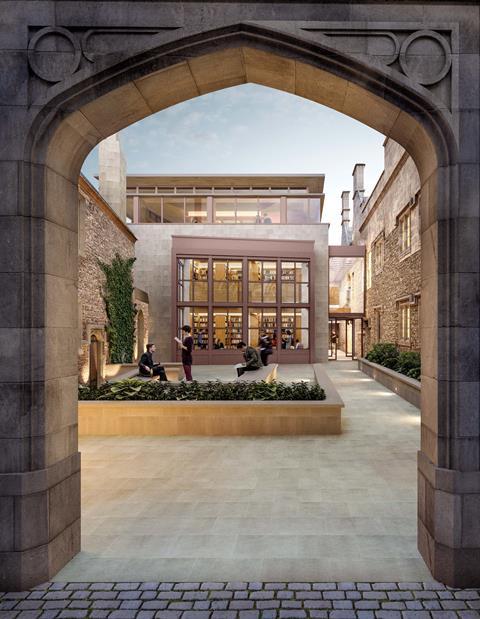 Wright & Wright Architects has won consent to remodel and refurbish the McGowin Library at Pembroke College, Oxford.
The project will include adding an extra storey to a building the architect said looked truncated and incomplete.
The library was designed in 1974 by the office of Leslie Martin but is no longer considered fit for purpose both in terms of its capacity and its thermal properties.
Architect Kirsty Shankland said: "This project could have been contentious due to the reputation of Leslie Martin and his buildings in Oxford. However no objections were received during planning and the project has been very positively received."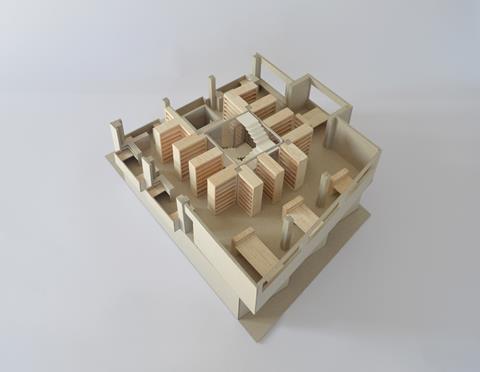 She added: "Through a carefully considered programme of expansion and refurbishment, the McGowin Library has the potential to become a delightful place in which to study, work and socialise. In doing so, its original modernist architecture is reframed and revitalised, and aspects such as sustainability and accessibility improved and brought in line with current standards."
One of the challenges is that the library has a capacity of 61 readers but Pembroke currently has 678 students. Wright & Wright's proposal will provide 160 reader spaces.
It will also address the insulation problems which leave the library overheating in summer and suffering considerable heat loss in winter.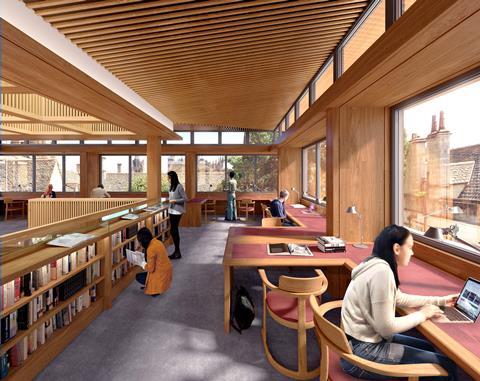 The scheme will also bring the college's historic fabric into a more "rational and resonant dialogue" with the modernist library by opening up and extending the existing building.
"Yet beyond the brief's functional requirements, the scheme also tactfully choreographs light, space and materiality to re-establish the library as an enriching and atmospheric place for study and social encounter," said Shankland.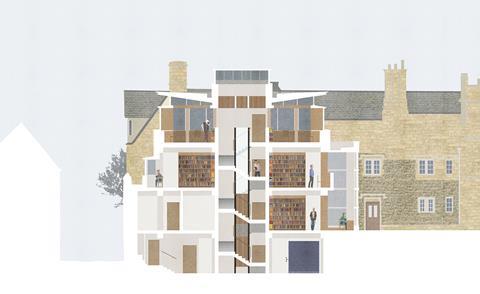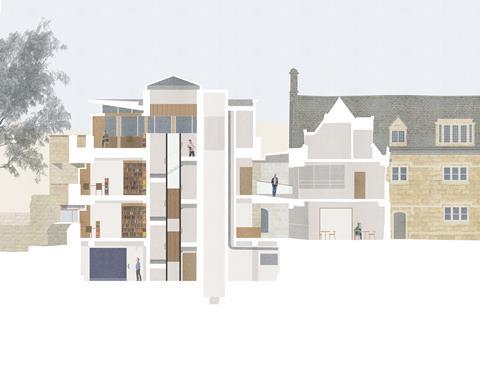 "At present, as an unsatisfactorily proportioned two-storey volume, the McGowin Library looks truncated and incomplete. Therefore, we propose to add an extra floor. As well as providing more reading room space, this vertical extension will have the effect of improving the building's proportions and general appearance."
The new library will also extend into the historic rooms of Old Quad that are currently accessible only to some fellows and staff, creating informal reading spaces.
Shankland said the proposals would mean architecture from different eras would no longer compete awkwardly with each other.
"Instead, they are subtly integrated and reanimated to form a new composition with a distinctive identity, representing a cogent statement of the college's ambitions, adding to the sum of Pembroke's evolution over time," she said.
The remodelled library would be "operationally effective and spatially seductive", she added.