New images released as contractor gears up to start work next month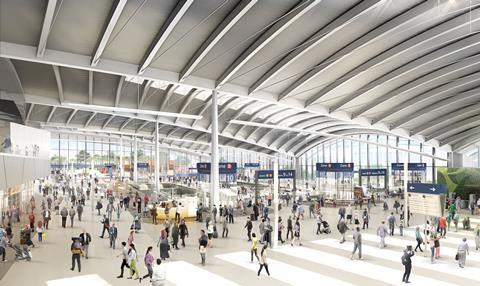 Planning permission has been granted for Wilkinson Eyre's £1.3bn Old Oak Common HS2 station, the largest new railway station ever to be built in the UK.
Last night's decision by the Old Oak Common and Park Royal Development Corporation will mean work can begin next month at the vast west London brownfield site.
The station will have 14 platforms, a mix of six high-speed and eight conventional service platforms, with an 850m long station box.
Wilkinson Eyre's design partners include engineer WSP. It will be built by a team led by Balfour Beatty.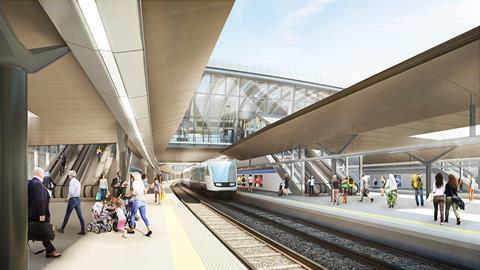 The station will feature a sequence of interlocking curved roof forms which have been designed to enhance the open environment of the station and provide natural ventilation. The arch forms also reduce the need for columns to support the roof and provide clear sight lines.
When operational, the station will be used by up to an estimated 250,000 passengers each day.
New public spaces are also being created as part of the design including a square directly outside the station. It will include seating and cycle parking and could also be used as a setting for public artwork.