Facility will enclose a 60m ventilation shaft reaching down to the railway's twin tunnels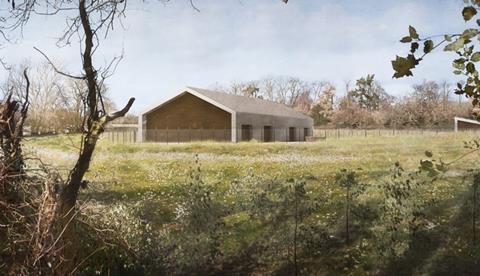 Grimshaw has revealed designs for the first of four vent shaft head houses for HS2's 10-mile-long Chiltern tunnel.
The Chalfont St Peter facility in Buckinghamshire will house a 60m shaft providing ventilation and emergency access to the twin bore tunnels below, the longest and deepest tunnels on the route. Landscape architects LDA were also on the design team.
Consultations with residents and local groups have resulted in a barn-like building designed to mimic local agricultural buildings.
It will have a simple pitched roof made from pre-weathered grey-zinc with dark bronze doors and vent openings and a blue brick base.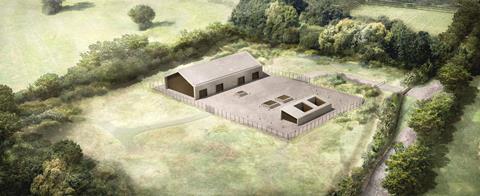 Local wildlife will also be encouraged to move in with reptile basking banks, a grass snake laying heap, bird boxes and a hibernaculum included in the designs.
The plans are the latest progression for the Chiltern tunnel project, which is undertaking preparation works for the arrival of two 2,000-tonne tunnelling machines being shipped from Germany.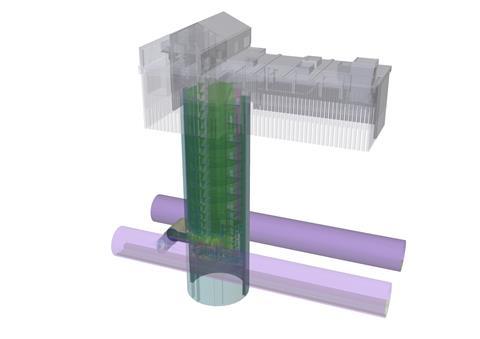 The first of the machines will begin work early next year at the tunnel's 136-acre entrance area, HS2's biggest construction site.