Project also involves landscaping and community uses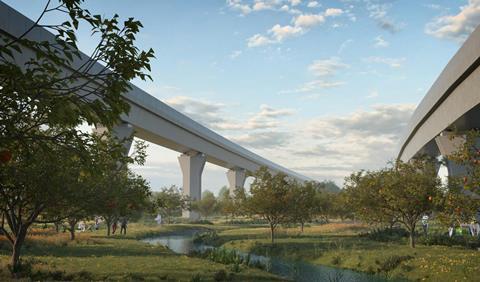 HS2 has unveiled the designs of two viaducts in Warwickshire which will be located at the section of the route known as Delta Junction which branches off in two directions, with one leg heading north towards Crewe and another curving to the west towards Birmingham.
The Water Orton viaducts, which will be built near the village of Water Orton, will link the two branches and are needed to carry the railway across a network of existing motorways, roads and footpaths.
Following public consultation, HS2's landscape architects and engineers from Systra and Mott MacDonald, working closely with architects Weston Williamson & Partners, developed new plans for a more connected and accessible area that will include tree planting and new wildlife habitats with an opportunity, subject to local interest, for a community orchard or area of allotments.
HS2's design director Kay Hughes said they wanted to bring out the character of the landscape and create areas where people can connect to their local environment and enjoy nature.
She said: "We're pleased to have a committed, multidisciplinary team of engineers, architects and landscape architects working on the project, to design integrated structures and new green spaces for people to enjoy. As we develop the detailed design for the railway, we are listening to feedback from communities like Water Orton, and also continue to work with them and local authorities to explore further opportunities for local connectivity through pedestrian access and cycling routes."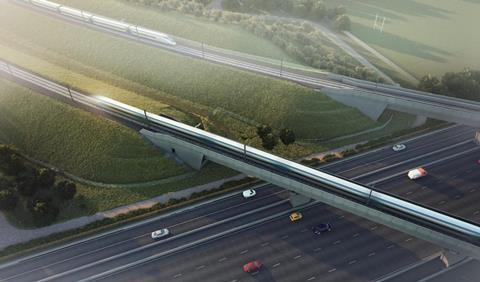 Nick McGough, associate partner at Weston Williamson, said: "Our approach at Water Orton has been to design structures which are in constant dialogue with the landscape, in parts screened and concealed by vegetation and elsewhere emerging into clearings, creating bold and dramatic views. The team has worked hard to elegantly sculpt these viaducts into the most narrow and slender structures possible, with large spans which reduce the number of piers. This minimises the locations where the structure touches the ground, improves the sustainability performance of the viaducts, and also creates opportunities for new green spaces and community amenities."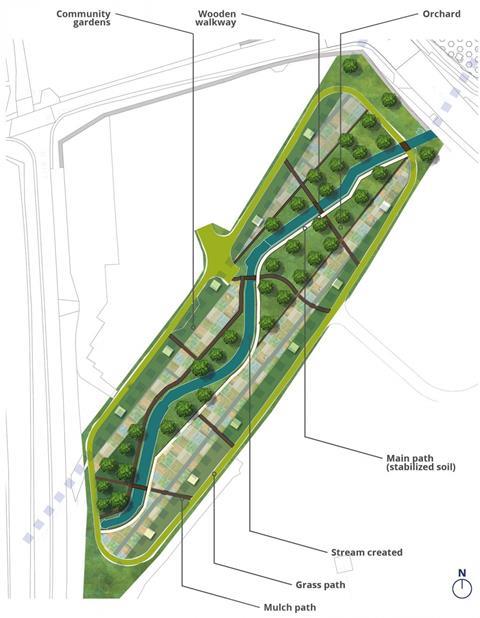 The railway also announced that it is ready to start the main construction phase of a cavernous underground box close to the route's Old Oak Common station in west London. The Victoria Road Crossover Box will be built following the completion of sheet piling at the site.
The 130m-long, 24m-deep space, which has the volume of 55 Olympic swimming pools, will allow trains approaching and departing from Old Oak Common station to swap tracks at speeds of up to 62km/h.
The Victoria Road site is also currently being prepared to launch the Northolt Tunnel boring machines which will bore 3.4 miles to the north west as part of the construction of the railway's 8.4 mile Northolt Tunnel. The site will also be the location of a 25m wide shaft which will provide ventilation and emergency access to the railway during operation.