Peabody was client on both schemes more than a century apart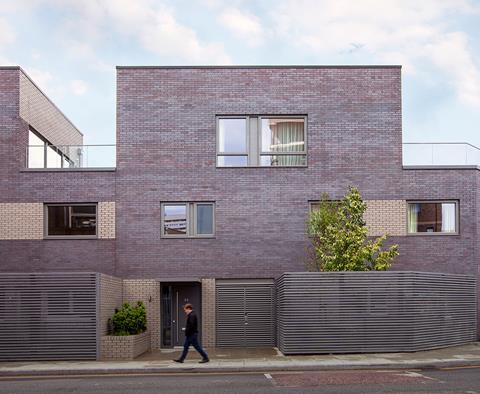 Weston Williamson & Partners has completed work on more than 60 homes for Peabody in south London.
The 66-home development features a mix of one-, two- and three-bedroom flats across a six-storey block next to Camberwell Green along Camberwell Road.
The six-storey development will also feature a number of retail units. Nearby is a further block of six four-bedroom townhouses.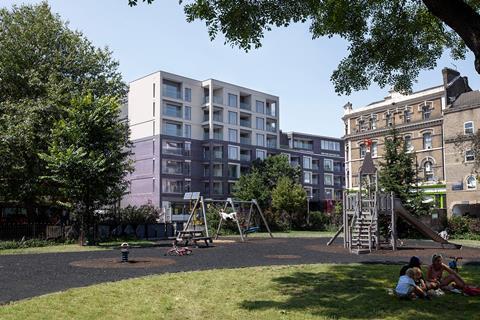 Of the 66 homes 42 will be for private sale, while 13 will be for shared ownership, six for affordable rent and five for social rent.
The architect said modern methods of construction were used on the development, which saw a factory-built metal-framed cassette system structure positioned on a raft foundation to protect a Victorian sewer pipe running beneath the site.
Weston Williamson associate Stephen Cruise said: "Our Camberwell Road scheme has been several years in the making and we are delighted to see it reach completion. It is testament to our relationship with Peabody, and the wider design and construction team, and to the benefits of working collaboratively towards a shared vision of providing high quality housing for all."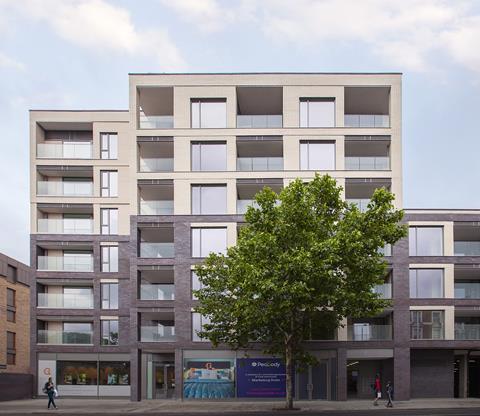 Angela Wood, Peabody's development director, said Weston Williamson had created "beautiful, modern blocks on Camberwell Green, perfectly complementing Peabody's historic red-brick estate opposite".
Peabody built the nearby Camberwell Green Estate in 1911 after architect Victor Wilkins won a competition for its design two years earlier.
It was the first of Peabody's residential schemes to feature entirely self-contained plumbing, meaning the estate's residents did not have to share sinks or toilets.