Four-storey tile-clad cube will supersede former Underground station
Weston Williamson & Partners has revealed proposals for a glazed ceramic tile-clad block in Euston that will relocate London Underground services currently housed in an Edwardian former Tube station.
The four-storey substation and vent will be one of the first buildings delivered as part of the widescale redevelopment of Euston Station and its surroundings in preparation for the start of High Speed Two rail services in 2026.
The westward expansion of the station also requires the demolition of an ox-blood tiled former station on the corner of Drummond Street and Melton Street. Built to serve the Charing Cross, Euston and Hampstead Railway, the structure now houses an electical substation and ventilation shaft for the London Underground's Northern Line.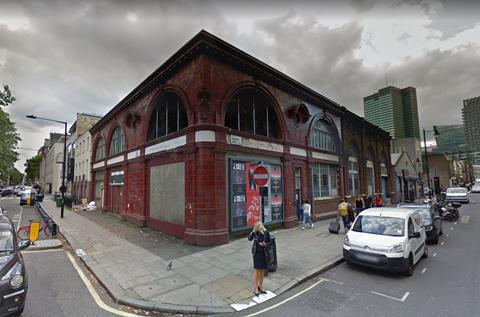 Weston Williamson's proposed replacement, created in conjunction with Shard architect William Matthews, is earmarked for the site of a former UCL building in nearby Stephenson Way. It will be clad in 13,000 individual glazed white terracotta tiles, some perforated to create a waved pattern and allow extra air into the structure.
Weston Williamson managing partner Philip Breese said the new building would be important for the "reconfiguration of the public spaces" around the HS2 station.
"The imaginative cladding design has been developed to respond to the technical requirements of the structure and its position in an existing and part-emerging townscape," he said.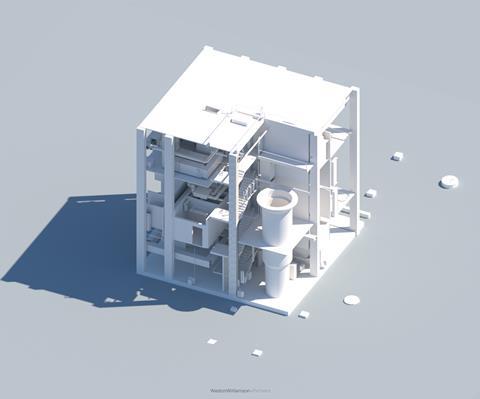 "The use of faience tiles aims to bring a human scale, reflect light and allow the shaft to breathe."
Subject to planning consent from Camden council, the vent shaft will be built by HS2 and handed over to London Underground on completion.
The Edwardian station building is likely to be one of the last structures to remain standing as part of the westward expansion of Euston because it cannot be demolished until the new vent shaft is constructed and commissioned.
BD understands that historic features from the structure could be salvaged and made available to Transport for London for potential use on other faience-tiled buildings.