Former architecture minister reflects on five years since the Farrell Review in an interview with BD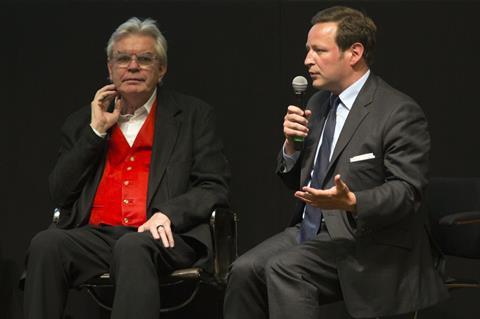 The mission to embed good design in the government's housebuilding agenda has gone into reverse over the last decade, according to former architecture minister Ed Vaizey.
This is despite the Farrell Review which he commissioned in 2013, recent reports by Oliver Letwin and Nick Raynsford – and the current administration's divisive Building Beautiful commission chaired by Roger Scruton.
Vaizey blamed the dismantling of Cabe – a "huge error" – and the rush to build which had left housing in the hands of an "oligopoly of developers" with no incentive to prioritise quality.
He was speaking exclusively to BD on the fifth anniversary of Terry Farrell's report, commissioned while he was culture minister under the Cameron-Clegg coalition in a bid to push good design up ministers' agenda.
The MP admitted Britain was still far from a utopia and said his biggest frustration was that government had not provided any money to implement Farrell's findings. This had necessitated a more creative approach, he said, praising Farrell for his pragmatic recommendations and the way he has "sustained the dialogue within the profession and wider stakeholder community" over the last five years.
Vaizey and Farrell will be among the speakers at a fifth anniversary event at the RIBA next month which will also feature Alison Brooks, Sunand Prasad and Finn Williams, who all acted as advisors. (See below for more details including a discount code for BD readers.)
"For 10 years there's been a battle to get good design at the heart of government thinking – and I think we've gone backwards in many ways," said Vaizey, the most respected architecture minister in recent years.
"Although I was a new minister when it happened, I regret the disbanding of Cabe, which was a huge error, and the rush to build houses – while understandable – has left a lot of housing in the hands of an oligopoly of developers who don't show a huge interest in quality of design," he said.
He also criticised the "deeply conservative" housebuilding industry for failing to embrace pre-fabrication and other new technologies and called for disruptors to enter the market.
"We could be so much more advanced than we are in innovation in housebuilding," he said.
"It's very odd. In any other walk of life, like fashion, people are attracted by brands but housebuilders have been very bad at saying, 'Live in a Terry Farrell or a Thomas Heatherwick house'."
He added: "I have thousands of houses being built in my constituency, many of them very poor quality. The blandness and anonymity of a lot of modern housing is the reason a lot of people object. There's nothing exciting about a new housing development being built near you – it's just a big fat pain in the arse."
The current government has attempted to address opposition by establishing the Building Better, Building Beautiful Commission headed up by Roger Scruton.
Vaizey welcomed it but called the appointment of the conservative philosopher "a terrible error".
"Although I like and respect Roger Scruton I wouldn't want him to be at the head of something like this because it yet again gives the narrative that modern design is bad and traditional design is good," he said, speaking in the House of Commons tearoom.
"We were at a moment where we had moved beyond that; where contemporary architects had absorbed the vernacular and built with a respectful nod to the past without being owned by it."
He called for Scruton's panel to have a 50:50 gender split and to include people of colour and "young and contemporary architects".
"They have to make sure they have people on there who are doing innovative and exciting work who are prepared to challenge the status quo," he added.
Whether the commission would make any difference after it reports at the end of the year would depend on government buy-in, but he praised the current housing ministers and in particular Kit Malthouse for his "radical thinking".
He also warned that the choice of chief architect – an appointment recommended by Farrell and due to be announced any day – will inevitably make an "unhelpful" statement about the government's preoccupations.
Farrell Review: 5th anniversary event
When: Feb 21
Where: RIBA, 66 Portland Place
Speakers at the half-day conference will include: Terry Farrell, Ed Vaizey, Alison Brooks, Sunand Prasad and Roberta Blackman-Woods (shadow housing and planning minister).
Farrell said the main achievements of his report include:
• Architecture moving from the Department for Culture, Media and Sport (DCMS) to the Ministry for Housing, Communities and Local Government (MHCLG)
• The House of Lords establishing the first ever Select Committee on the Built Environment
• The Government recruiting a Chief Architect
• The Greater London Authority (GLA) and LB Croydon setting up PLACE Review panels
• Public Practice placing architects and urban designers into local authority planning departments
• More than 15 Urban Rooms throughout the country, where anyone can go to find out about the past, present and future of their place
• The Place Alliance being established as a movement campaigning for place quality
• The London School of Architecture creating a new model for architectural education
• The National Arts and Place Consortium promoting the role of the arts in the built environment
For more information visit Eventbrite. Tickets are £15 but BD readers can get a £5 discount by using the code: 'BuildingDesign'.