Practice praised for 'successful 21st-century reinterpretation' of London terrace
A run of five townhouses designed by TP Bennett for a Knightsbridge street a stone's throw from Harrods is set to be approved by Westminster council.
The scheme is earmarked for the site of five 1950s neo-Georgian homes, and would substantially increase the floorspace on offer by delivering units with four storeys above ground and two below: a net boost of three storeys.
TP Bennett's proposals – drawn up for High Point Estates – follow approval for a previous scheme by Garnett & Partners in 2016. The development site, in Lancelot Place, has already been cleared.
The new design more than doubles the floorspace of the basement-less neo-Georgian homes which had a combined gross internal area of 718sq m, delivering a 1,759sq m in total.
A report published ahead of the planning committee meeting said objections to the proposals had been received expressing concerns about the density of the scheme. But council officers said the Lancelot Place proposals had a density of 875 habitable rooms per hectare, which the London Plan considered acceptable.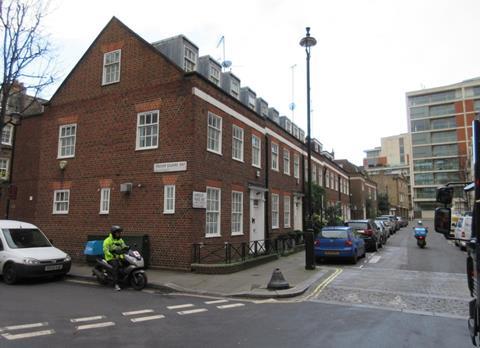 Officers said the TP Bennett proposals would be an extra storey taller than the neo-Georigan homes, and the Garnett & Partners' scheme – which they described as "pedestrian" – but argued that the new design "would better respond to the local context of terraced housing" than the 2016 scheme.
"This scale and bulk by itself, in close proximity to the adjacent listed buildings and conservation area, would have a slightly negative effect on the setting of these designated heritage assets," they said.
Officers were referring to the nearby Knightsbridge conservation area and the grade II-listed homes on neighbouring Trevor Square.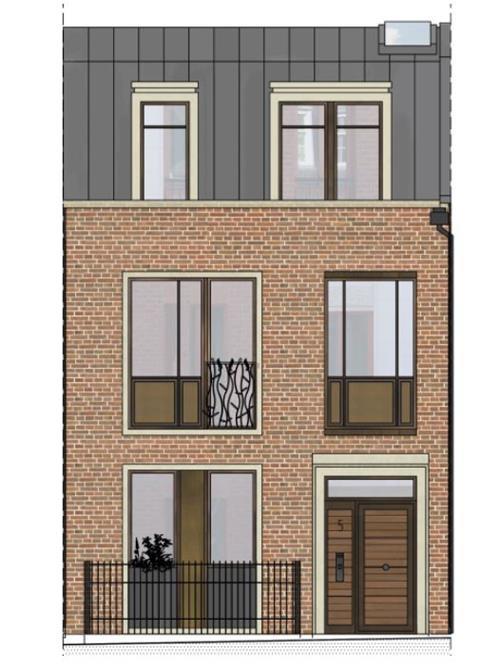 Nevertheless, they added that the impact would be "less than substantial" in terms of the National Planning Policy Framework and said the TP Bennett scheme successfully avoided "slavish or pastiche traditional 19th-century architectural components".
"It is considered that the proposal represents a successful re-interpretation of the London terrace for the 21st century and that this would contribute more positively overall to the character of the area, despite the increases in scale, than the [approved scheme] would have done or the pre-existing houses did," they said.
"While the proposed scale has increased over that approved in 2016 and pre-existed, this is considered to be adequately outweighed by the townscape benefits that the proposed new design would bring in terms of architectural quality and visual interest when viewed from Brompton Road."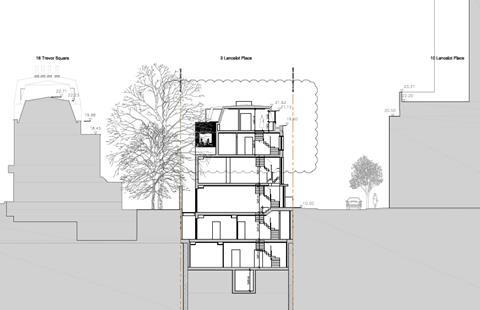 They said the scheme would "more fully" resolve the juxtaposition of the modern design character of Lancelot Place alongside the mixture of traditional and modern development nearby.
Planning committee members are urged to approve the proposals, subject to conditions that include a £440,000 contribution to affordable housing to be delivered off-site.