Plans will see 1970s building stripped and built back to provide 80% more floorspace
Westminster City Council is set to approve TP Bennett-designed proposals to redevelop a 1970s office building near Victoria Station, adding two storeys to its height and boosting floorspace by 80%.
The practice's proposals for Gillingham House would deliver an eight-storey building with roof terraces and 9,532sq m of office space, as well as a 100sq m café. The current part-four, part-seven-storey building has 5,106sq m of office floorspace, and a 150sq m flat originally intended for a caretaker. TP Bennett's proposals do not provide any residential accommodation.
Gillingham House, in Gillingham Street, was completed in 1975 and originally served as a depository for major banks until it was converted into office use.
Client Elwood Fund Management says the existing building no-longer meets the standards required by tenants, but is well-located for public transport and suitable for extensive redevelopment.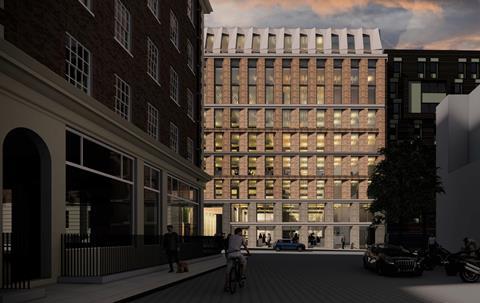 It says its proposals would reuse around 60% of the current building's structure and would deliver a nine-storey block with a basement and roof-top plant room.
Recommending the proposals for approval ahead of a council meeting next week, Westminster planning officers said the scheme had "strong environmental design and overall sustainability credentials".
"Overall, the proposed development will enhance the contribution made by the building to the appearance of the streetscene and will cause no harm to the setting of nearby designated heritage assets," they said.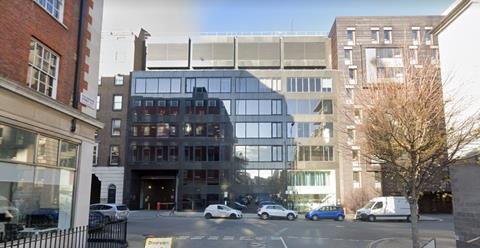 Officers said Westminster's City Plan and Mayor of London Sadiq Khan's London Plan supported the growth of office floorspace. They said that the loss of residential floorspace was at odds with local planning policy but would not be opposed because of "mitigating circumstances", which included modern fire-safety regulations and difficulty in efficiently providing services for a single residential unit in a large office block.
Officers concluded that the proposals would "result in numerous benefits", including a significant uplift in office floorspace, jobs growth, a public café and garden, and improved energy performance.
Westminster City Council's Planning Committee meets at 6.30pm on Tuesday to consider the application.