34ha film studio project masterplanned by McAslan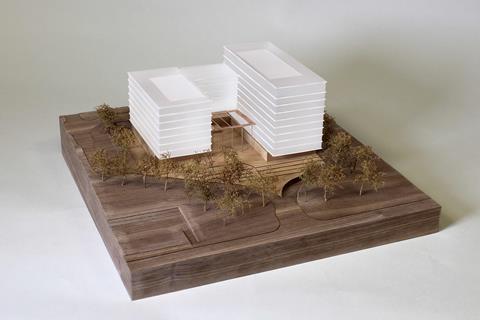 Stanton Williams has been appointed to design a commercial building on the site of a legendary Russian film studio.
The practice was chosen to draw up proposals for a landmark 30,000sq m workspace building at Mosfilm Film Studios in Moscow.
It will provide flexible space for office, retail and leisure use, along with public realm and other amenities.
The building is part of a wider project masterplanned by John McAslan & Partners to reinvent the site in the upmarket Sparrow Hills area south-west of the city centre.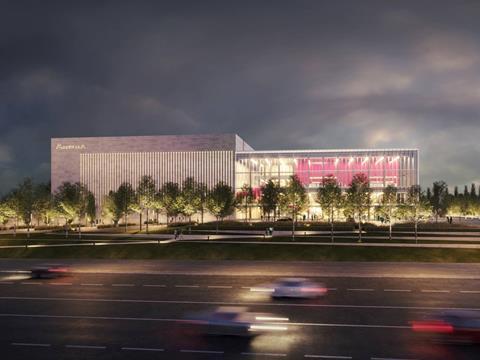 Mosfilm, whose origins date to 1919, was responsible for some of the most famous films in cinema history including Sergei Eisenstein's 1925 Battleship Potemkin and Andrei Tarkovsky's 1972 Solaris.
It quickly outgrew its original inner-city location on Zhitnaya Street and in 1930 moved to purpose-built facilities on a 34ha site in the Sparrow Hills, shortly before the area was rechristened Lenin Hills, a name that was only dropped in 1999.
The design of the first building was constructivist, the second classical and as the decades wore on and more than a dozen buildings were added, the campus became a built history of Russian architecture.
In 1990 British architect and acoustician Tom Hidley designed a music studio where all the scores are recorded which can contain a symphony orchestra and 100-strong choir. It was redesigned in 2006 by another British recording studio architect, Roger D'Arcy.
Now AB Developments is creating a cultural and residential quarter at the hilltop site which has views over the Russian capital.
McAslan won an international competition to create a mixed-use development and deliver 363 apartments in two phases. It is working with local executive architect Apex and specialist concert hall engineer Tochka.
The first phase, involving 230 flats within a gross internal area above ground of 34,000sq m, is due to complete next year.
JMP, which is also lead architect and landscape architect, said the project "explores a timeless and modern architectural language that will establish a contemporary urban living quarter within the Mosfilm City precinct – a new premier destination for the city".