Project is most significant at Emmanuel for a century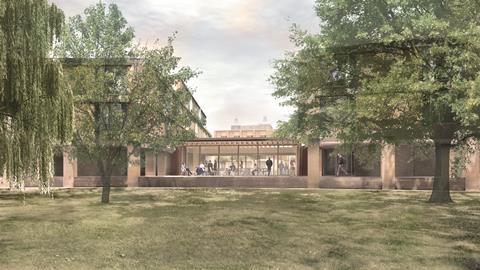 Stanton Williams has been given the thumbs-up for the biggest project at Emmanuel College, Cambridge, in a century.
The scheme for one of the university's largest colleges involves 7,800sq m of new communal and social space as well as accommodation and teaching facilities.
It will include 50 new student bedrooms and refurbishing the grade II-listed Furness Lodge to upgrade social facilities including music practice rooms and a college bar.
Principal director Gavin Henderson said they had tried to capture the college's character with proposals developed around communal spaces and the routes between them to provide opportunities for interaction, not unlike the practice's work at North West Cambridge.
Cambridge is also the city where the practice won its Stirling Prize, for the Sainsbury Lab.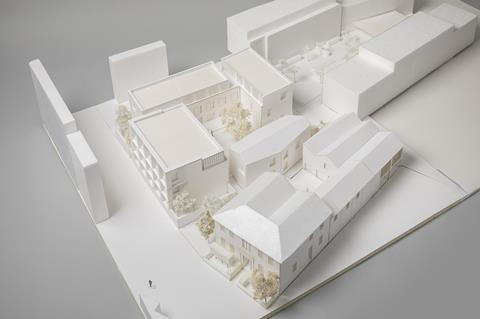 He said: "We feel enormously privileged to be part of Emmanuel College's vision for the future, crafting the physical environment that will support its evolving community and intellectual endeavour. We've sought to understand the unique character and spirit of place created by the college's existing courts, buildings and landscape, looking at ways in which the scale and character of a new court, and the new social hub we are creating, can contribute to this rich network of spaces."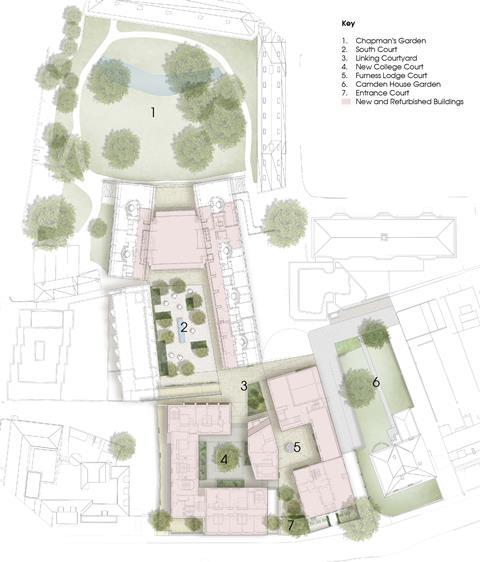 Others working on the scheme include heritage architect Caroe and landscape architect Bradley-Hole Schoenaich.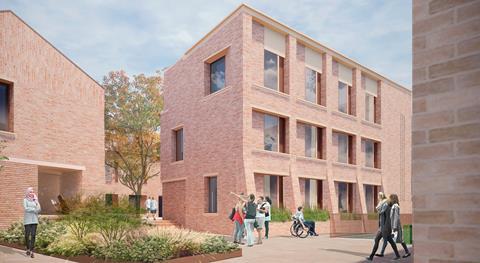 Bursar Dr Mike Gross said: "This project will be transformational. It will be on a scale not undertaken by the college since the completion of North Court in 1914 and will provide new opportunities for us to meet needs that we have been unable properly to address for many years. We intend to strengthen and enhance the College community – new buildings and spaces enabling that community to mix, work and gather in new ways."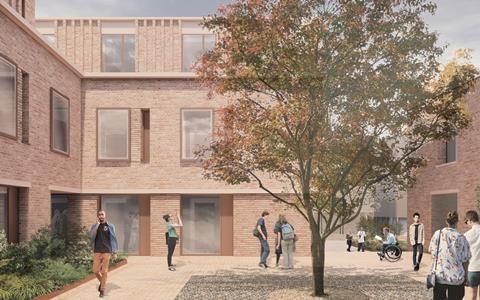 The scheme's sustainability strategy has been devised to reduce energy consumption and carbon emissions by up to 50% compared to Part L of the Building Regulations, the practice said. The buildings will use low- and zero-carbon technology, including on-site photovoltaic, heat pump, and combined heat and power (CHP) systems, together with other passive and clean energy measures. The bedrooms have been designed to accommodate future warmer climates without air conditioning. Surface water is to be managed with a sustainable drainage system comprising green roof, rainwater harvesting, planters and permeable paving.