Project will create conference centre in basement of controversy-hit Oxford institution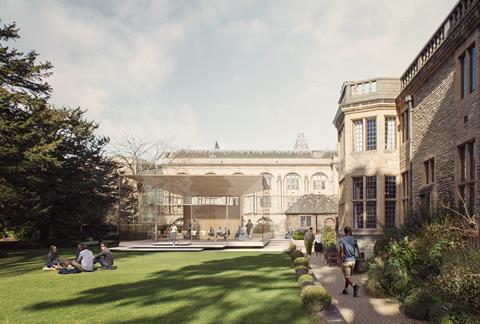 Stanton Williams' £37m overhaul of Rhodes House, part of Oxford University, has won planning on the casting vote of the committee chair.
The scheme will allow the Rhodes Trust to increase the numbers of scholarships it offers by providing new offices and residential accommodation for 40 guests as well as a conference centre.
The convening facilities for 300 people will be created in the lower-ground floor of the existing grade II* building, extending under and connecting with the wider landscape.
Rhodes House, set in a large garden on the city's South Parks Road, was completed in 1929 and designed by Herbert Baker, an employee of Cecil Rhodes who is best known for the Union Buildings in Pretoria and South Africa House on London's Trafalgar Square and as co-architect with Lutyens of New Delhi, the new capital of the British Raj in India.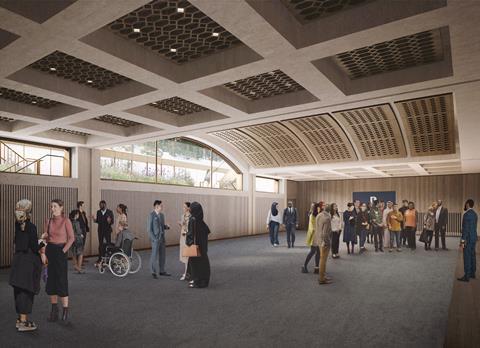 The imperialist, who established the trust in his will, is a controversial figure whose statue at Oriel College became the focus of a campaign called Rhodes Must Fall in 2015, which in turn inspired other protests and the toppling of slave trader Edward Colston's statue in Bristol in June.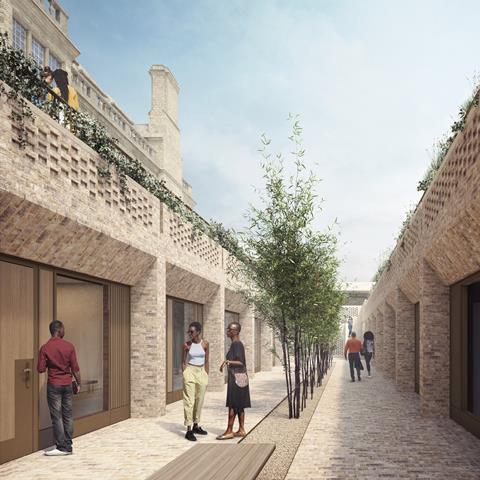 The trust is best known for its Rhodes Scholarships, the world's oldest international graduate scholarship programme established in 1903, which covers the fees for 100 postgraduates a year to study at Oxford, among them a young Bill Clinton. People from anywhere in the world can apply, although women were excluded until 1977 and people of colour were under-represented for many years. The trust has acknowledged it has much work to do as a result of its past but now 20% of scholars in residence are black and more than half are people of colour. However some are calling for it to change its name.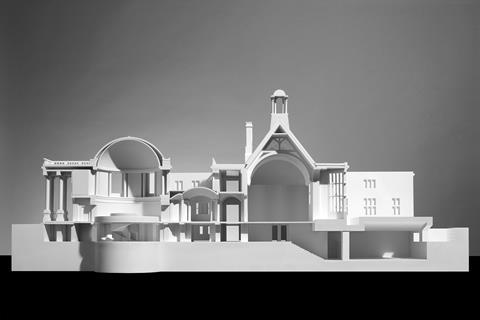 Stanton Williams' project will restore the original building as well as making it more sustainable, reorganising the site and adding new facilities.
The trust's director of estates, Mat Davies, said the building was largely untouched from the time it was completed in 1929.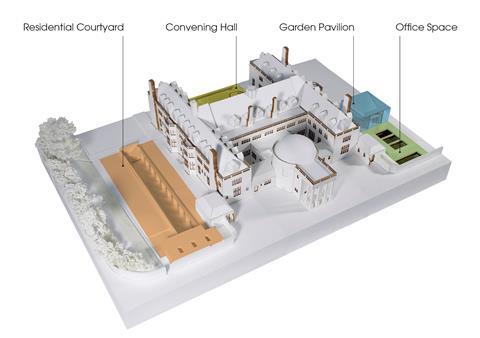 Rhodes warden Elizabeth Kiss said: "This development is of great significance to us as a key milestone in our mission to expand and transform the Rhodes Trust in its second century.
"At a time when many forces are driving individuals, communities and countries farther apart, we are more committed than ever to building a space that can develop and connect compassionate, innovative and public-spirited people committed to solving humanity's challenges."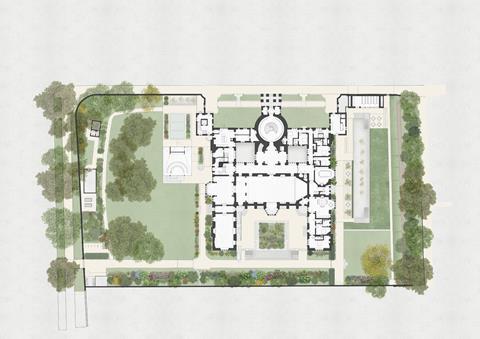 The conference centre would enable dialogue on a scale never possible before at Rhodes House, she added.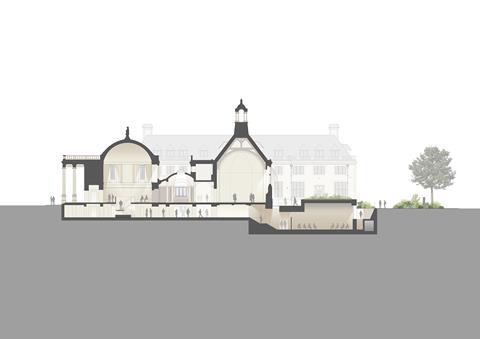 Paul Williams, principal director at Stanton Williams, said: "This is a project both about acknowledging and transcending history – and architecturally liberating a building, to unlock its potential as a diverse and inspiring platform for ethical, creative and courageous people across geographies, cultures and disciplines."
The main contract works will start this autumn and are expected to last two years, with the institution remaining open throughout.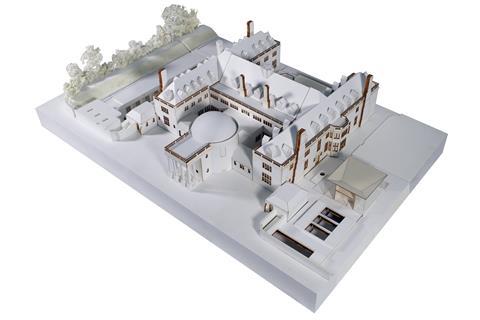 Project description
The new conference hall will be reached via a new stone spiral staircase created in the middle of the entrance rotunda. Delegates will descend into the new foyer spaces, which will be created by reconfiguring existing store rooms and will be naturally lit through two newly glazed lightwells. A large existing archive space will be transformed to create the convening hall. Central to this space will be a new vaulted roof, which will provide a generosity of scale and flexibility for a variety of convenings, all with views out to the gardens beyond. A new glazed pavilion will provide a tranquil place within the West Garden for the scholars and others to meet and exchange ideas, both formally and informally
The existing east wing of the 1929 building will be returned to its original residential use, providing bedroom facilities for conference delegates. Carefully set within the East Garden, a new lower ground courtyard will provide further accommodation. A small garden building will open out on to a newly landscaped part of the garden and create additional amenities for staff.