Trustees acted after Alan Jones' shock resignation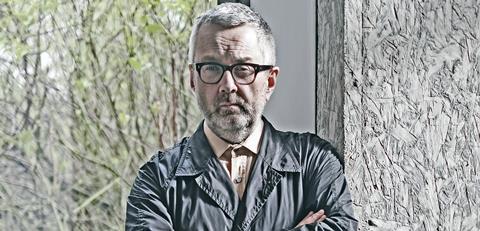 The RIBA has reported its own president to the Charity Commission over an undisclosed "serious incident".
The news follows Alan Jones' shock "temporary" resignation yesterday. In an email to Council members he cited an issue in his personal life and asked for privacy.
Now the RIBA has reported the case to the Charity Commission by submitting a "serious incident report", something that it must do if it suspects a serious incident has occurred.
A commission spokeswoman said they were looking into the matter and could not comment further. It has not yet opened what it calls a statutory inquiry", or formal investigation, but is assessing the RIBA's report.
In a prepared statement, Kerr Robertson, RIBA's honorary secretary, said: "I can confirm that we are aware of a personal issue in relation to the president. This is a confidential matter and therefore it wouldn't be appropriate for the RIBA to comment further at this stage."
Yesterday RIBA chief executive Alan Vallance said Robertson would take over while Jones was uncontactable for "four to six weeks".
No explanation was given.
A Charity Commission spokeswoman said today: "The RIBA has acted in line with our guidance, by submitting a serious incident report to the commission in connection with the recent stepping down of the charity's president.
"We are currently assessing information provided by the charity. We are unable to comment further at this time."
Building Design contacted Jones who declined to comment.
He has only been president for seven months, taking over the position from Ben Derbyshire after a contentious three-way election in 2018. Jones, who is a director of Northern Irish practice Alan Jones Architects and teaches at Queen's University, Belfast, was president of the Royal Society of Ulster Architects in 2012-2014.
Extract from the Charity Commission's guidance:
What is a serious incident?
A serious incident is an adverse event, whether actual or alleged, which results in or risks significant:
harm to your charity's beneficiaries, staff, volunteers or others who come into contact with your charity through its work (who are collectively referred to throughout this guidance as people who come into contact with your charity through its work)
loss of your charity's money or assets
damage to your charity's property
harm to your charity's work or reputation
For the purposes of this guidance, "significant" means significant in the context of your charity, taking account of its staff, operations, finances and/or reputation.
Who should report?
The responsibility for reporting serious incidents rests with the charity's trustees. In practice, this may be delegated to someone else within the charity, such as an employee or the charity's professional advisers.
However, all trustees bear ultimate responsibility for ensuring their charity makes a report, and does so in a timely manner.
If you decide not to make a report about something serious that has happened in your charity and the Commission later becomes involved, you will need to be able to explain why you decided not to report it at the time.