Arizona-based architect joins fray with Owusu and Jones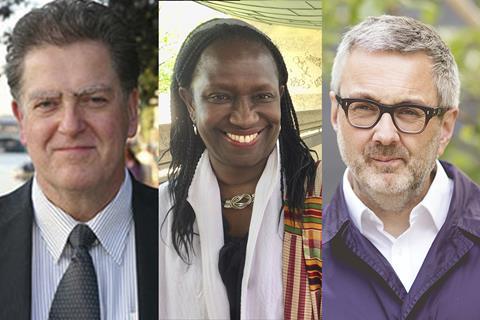 The contest to be the next RIBA president will be a three-horse race.
As nominations closed, three very different architects were confirmed as candidates hoping to succeed Ben Derbyshire when his term ends in September next year.
They are Elsie Owusu, Alan Jones and Arizona-based Phil Allsopp.
All three are standing on a ticket of reversing the marginalisation of the profession and reforming the RIBA.
Jones stood unsuccessfully last time but the other two are having their first crack at the presidency.
Allsopp (left in the image above) is the surprise candidate since he lives and works in America, though he has promised to move back to the UK if elected. He was backed by 76 nominations.
He is currently president of the RIBA-US and a sustainability scientist at Arizona State University as well as principal of an eco housing firm called Smart Pad Living.
Owusu has the backing of 66 nominators including former RIBA presidents Owen Luder and Rod Hackney, and David Adjaye who said: "RIBA today and the future generation of architects need the progressive leadership and empowering voice of Elsie Owusu. A talented architect and an outspoken role model, who constantly challenges stereotypes with her focus, dedication and meaningful body of work, both in the UK and in Africa, she will work hard to achieve a more inclusive profession."
Jones, who is a director of Northern Irish practice Alan Jones Architects and teaches at Queen's University, Belfast, was president of the Royal Society of Ulster Architects in 2012-2014.
He is backed by former RIBA presidents Jane Duncan, Stephen Hodder and Ruth Reed, along with 74 others.
Voting opens at 9am on July 3 and will remain open until 5pm on August 7.
The candidates in their own words
Elsie Owusu
Architects have become devalued and marginalized. We are no longer at the top table. Whether in innovation of design of much-needed affordable homes; responding to the Grenfell fire disaster; safeguarding EU colleagues or seizing opportunities in the Commonwealth, post-Brexit - we are ignored and sidelined. Many members tell me that they feel excluded and see RIBA as lacklustre, wasteful and irrelevant. RIBA must answer for that.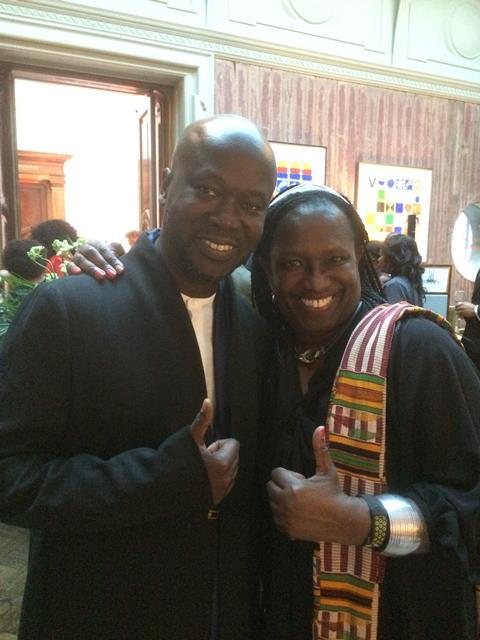 We need a professional body that will stand up for us, ensure our voices are heard, put architecture at the heart of design and planning, restoring recognition of the importance of architecture - once among the highest valued and best remunerated of British professions. As vice-chair of the London School of Architecture and trustee of the AA School, I'm concerned about huge student loan debts and the many mid-career architects bringing up young families on less than £40,000 per annum. My vision is of a RIBA that provides real benefits to its members:
• effective government lobbying
• promotes the businesses of small, medium and large practices
• a vibrant programme of talks and lectures;
• devolves power with nations and regions
• a high-quality client advisory service;
• puts its students and architects at the heart of the Institute;
That is not the RIBA we have today, but it is a vision of the Institute as it could be. To achieve this, we need real change – transparency, accountability and innovation in education and practice- real action and a RIBA that uses its powerful international brand and assets for the good of its members.
Alan Jones
Architect first. As president of the RIBA, I will: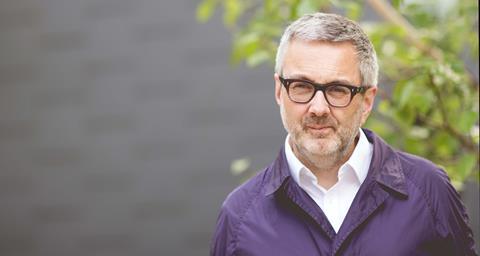 Repurpose the RIBA for the 21st century
- Champion architects as being the principal deliverers of architecture
- Have a referendum on the Royal Charter, the future role of the RIBA and how we apply resources across our network of members
- Align our ethical commitments to a broader global and societal cause
- Ensure the RIBA protects all architects in the wake of Brexit
Redefine the industry narrative
- Lobby government to establish our profession as independent and trusted to ensure the quality of the built environment
- Redefine the profession as crucial to the wider success of business and society
- Take a strong stance that rallies against onerous contracts and wasteful procurement
- Champion small & medium scale practices to show client bodies the real value of their diversity and the talent and expertise they offer
Reframe the profession
- Insist on equality of opportunity for everyone, into and upward through our profession
- Encourage true fellowship, appreciating and celebrating the diversity of who we are and what we do, in a supportive environment focused on transparency and excellence
- Insist that the RIBA supports, inspires & educates us, to lift us to higher standards of service and delivery – with the aim of higher fees, salaries and retention of all
- Bring education and practice closer together to challenge, support & benefit each other
As President, I will work with the Council, Board & staff of the RIBA to deliver the above.
Phil Allsopp
Our huge resource of ideas and innovations from the world's best architecture schools andpractices underscore my confidence in our profession's ability to lead a new technology-enabled era in the development, financing, design and assembly of built environments. As president of the RIBA, I will champion this burgeoning evolution, ensuring that we continue to inspire new generations of clients, architects and kindred professionals to work inclusively and deliver solutions that improve wellbeing and foster greater economic potential. The RIBA's role as a catalyst for this vital work is profound. It is now time to act.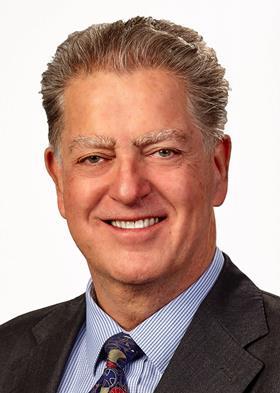 In order for the RIBA to continue to lead the global profession of architecture I regard its ongoing governance and operational reforms as essential and would take these further in the coming years, especially to grasp opportunities post-Brexit such as international reciprocity and accreditation. As president, I would oversee RIBA's full transition into asocially and economically diverse and inclusive global organization that inspires andcelebrates opportunity for everyone. But this isn't enough. Success for the professionrequires the RIBA to address the insidious erosion of the architect's role. It can no longer be a bystander to pervasive real estate speculation that consistently fails to meet a growing range of unmet human needs, and to protect the biosphere on which we depend.
Illustrative of this situation, the 2016 UN Habitat 3 conference was attended by delegations from several prominent architectural institutions, yet the UN's publication on reshaping living conditions and physical infrastructures makes no mention of the word "architect" or "architecture". It is therefore incumbent upon the profession to counter such glaring omissions by becoming a more active and sought-after player in the corridors of political and economic power wherein public perceptions of architects and architecture are shaped.
To do this, we must strengthen and expand the evidence basis for design decisions through research and in practice and become more fluent in the language of business, policy-making and science. I am confident about our collective ability, and that of the RIBA, to achieve this because of what I know about my professional colleagues and the opportunities before our profession to engage confidently with the economic engines of our global economy. This includes the $5.6tn being invested in Impact Funds to address the UN's 17 Sustainable Development Goals for 2030. Architecture – so often left out of economic, investment and legislative equations – clearly has a major role to play, as does the RIBA under my presidency, in driving the sustained impact everyone is seeking.
Running in parallel, there are also elections for RIBA Council, the institute's trustees who are elected from its members.
The candidates are:
National (two seats available)
Jo Bacon
Aaron Chetwynd
Elsie Owusu
Lisa Raynes
Helen Taylor
Jessie Turnbull
Morley von Sternberg
Katie Wilmot
North East (one seat)
Nicky Watson has been elected unopposed.
North West (two seats) have been elected unopposed
Ewen Miller
Richard Wooldridge
East Midlands (one seat)
Malcolm Goodall
Valeria Passetti
Yorkshire (one seat)
Wales (one seat)
Ian Standen has been elected unopposed.
West Midlands (one seat)
Europe International (excluding UK) (one seat)
Tim Clark
Tristan Peter Hughes
Peter Kellow
And Ryan Stuckey has been elected unopposed as president elect of the RSAW.
All their election statements are available on the RIBA website here.