Lawyer, banker and art historian join architects on oversight body
The RIBA has appointed a new board of trustees in a bid to strengthen its governance and provide oversight.
The announcement comes as the institute is embroiled in a crisis involving its new president, Alan Jones, who is facing two investigations, but work to change the constitution and select the trustees has been underway since 2017.
The new board will oversee the RIBA's operations. Its members will work closely with the RIBA council – a much larger elected body which has for a long time been considered too flabby to be effective in running the show.
Council remains the most senior governance body representing the membership, but its fiduciary and trustee responsibilities have been passed to the board.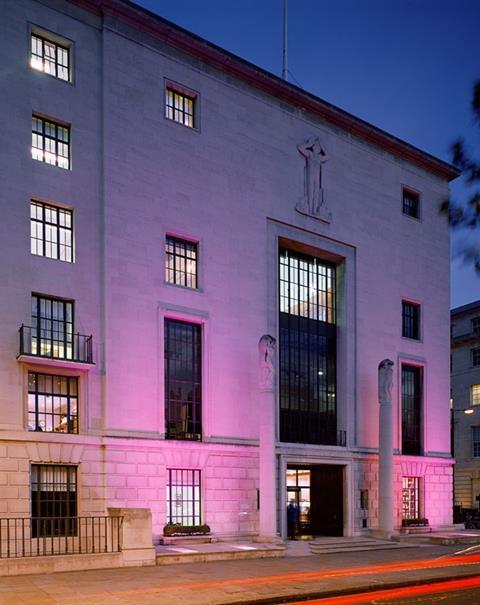 The board of up to 12 will have oversight of the work of the executive and will work with the executive team and council to formulate the RIBA's strategy. It replaces a previous board which did not have fiduciary or trustee responsibilities.
Trustees will be appointed by council to serve three-year terms and will include some council members as well as independents and non-architects. The RBA said they would be given portfolios of expertise, alongside the president, honorary secretary and honorary treasurer.
It was the RIBA's existing trustees - at that time members of council - who took the decision to report an alleged "serious incident" involving Alan Jones to the Charity Commission. The commission's guidance states that "trustees bear ultimate responsibility for ensuring their charity makes a report, and does so in a timely manner".
The new trustees are:
:: Nigel Carrington, chair. He is vice-chancellor of the University of the Arts London and has also held senior roles in law and business. He was knighted last year for services to higher education and the creative industries.
:: Jo Bacon, culture & events. She is an architect and managing partner of Allies and Morrison with more than 30 years' experience in practice. She is chair of the RIBA Awards Group.
:: Valeria Passetti, membership development. She is managing director at Conception Architects and a RIBA vice president for membership.
:: Nicky Watson, learning. She has been an architect and director at JDDK Architects for 20 years and is a RIBA vice president for education.
:: Matt Jones, digital. He is a principal designer at Google AI and lectures in technology and design.
:: Murray Orr, business & enterprise. He is a banker and chartered accountant with more than 40 years' experience in the financial services industry.
:: MaryAnne Stevens, heritage. She is an art historian, curator and lecturer and former director of academic affairs at the Royal Academy of Arts.
Two further trustees are yet to be announced.
The board is expected to convene for the first time later this month, with Carrington joining in September. He said he was honoured to take up the role. He said: "The RIBA is at an important point in its development and has a great opportunity to build on its role as a global and inclusive professional membership body. I look forward to working alongside my fellow trustees, and to supporting the organisation to focus on excellence, building stronger communities and environmental sustainability."
RIBA's chief executive Alan Vallance described it as a historic moment and the culmination of three years of detailed consultation with members. The new governance structure would enable the institute to be more efficient and effective, and focused on its members, he added.
Kerr Robertson, who is honorary secretary and Alan Jones' temporary stand-in, said: "We are delighted to appoint Sir Nigel Carrington, and such an esteemed cohort of expert advisors as inaugural members of our new board of trustees. Their skills and knowledge, ranging from business and law, to arts and education, will be exceptional assets as we develop the RIBA and ensure it is in the best position to support our current and future members."
The inaugural trustees were confirmed at a meeting of the council on Friday afternoon.
Meanwhile the Arb announced it had appointed architect Stephen Brookhouse and Alan Kershaw, who has 30 years' experience of professional regulation, to its board for an initial three-month period to cover an existing lay vacancy and an architect vacancy created by the retirement of Richard Parnaby at the end of March. The Arb said the appointments would "help ensure a working quorum at a significant time for the regulation of architects, until the permanent recruitment process can be concluded by the Ministry of Housing, Communities and Local Government".