Reasons behind shock 'temporary' decision unknown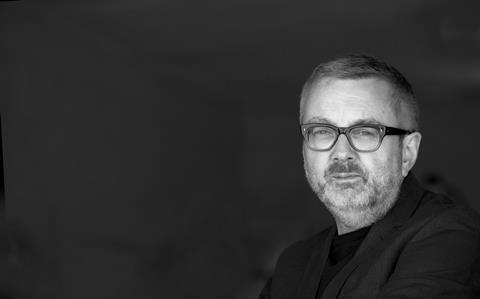 Alan Jones has stepped down temporarily as president of the RIBA.
He emailed colleagues on RIBA's governing council this morning saying he needed to take some time out and asking for privacy.
He did not go into details but cited a personal matter and thanked his wife and family for their support.
Staff are still in the dark about the reasons but have been told he will be uncontactable for four to six weeks.
Honorary secretary Kerr Robertson will deputise for him.
Jones only took up the post seven months ago after a fiery election. He followed Ben Derbyshire, chair of HTA Design, into the top job.
In a statement issued today the institute's chief executive Alan Vallance said: "Alan Jones has decided to temporarily step back from his day-to-day duties as RIBA president for the next 4-6 weeks. RIBA honorary secretary Kerr Robertson will oversee presidential responsibilities on an interim basis.
"We will be working as hard as ever during the president's time away to ensure minimum disruption to the RIBA business.
"The RIBA is led by a team of dedicated senior trustees and expert staff, who will continue to support our members and represent their interests at the highest levels."
Questions had been asked about why Jones appeared to have vanished as the coronavirus crisis took hold, with all public statements being made by Vallance.