Institute's move comes after Fosters took similar steps
The RIBA is putting a third off its staff on furlough, it has announced.
The move will affect about 100 UK-based staff.
It comes in the same week that Foster & Partners said it was furloughing an undisclosed number of its 1,400 staff and asking everyone to take a 20% cut in their salary.
RIBA chief executive Alan Vallance, said: "Like many other organisations, the RIBA will furlough 30% of our UK-based employees through the UK government coronavirus job retention scheme. This will help safeguard jobs and ensure a level of financial security for the institute.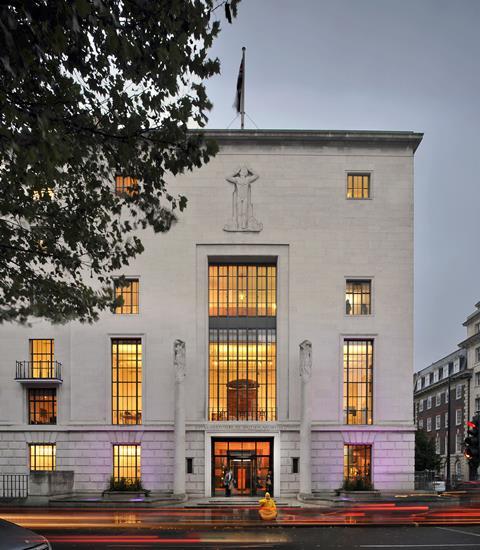 "I am incredibly proud of the way colleagues have responded to the coronavirus outbreak so far – ensuring we remain fully operational through remote working – and thank them for their continued efforts to support the profession during this difficult time."
The news comes as the RIBA is having to concentrate resources on investigating its own president, Alan Jones, who stepped down "for four to six weeks" citing an unexplained matter in his personal life. The following day it emerged the RIBA had reported an alleged "serious incident" to the Charity Commission involving Jones, a step that made national headlines.
The RIBA itself then also launched its own investigation. Its honorary secretary, Kerr Robertson, who is standing in for Jones, said: "RIBA president Alan Jones has brought a matter to our attention which we are investigating. No complaint has been made. It wouldn't be appropriate for the RIBA to comment further at this stage - we have an obligation to treat such matters fairly and confidentially."
According to the Charity Commission a "serious incident" is an adverse event, whether actual or alleged, which results in or risks either: significant harm to a charity's beneficiaries, staff, volunteers or others who come into contact with it; loss of a charity's money or assets; damage to its property; or harm to its work or reputation.