Meanwhile Fosters advocates faster laser-cutting technique and open-sources prototype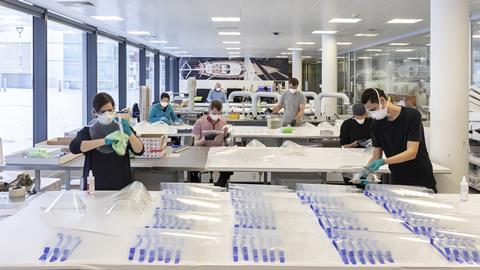 Dozens of architecture practices are clubbing together to use hundreds of 3D printers to help make protective equipment for NHS staff, some working from their bedrooms.
A number of similar initiatives have sprung up to try and co-ordinate the work.
The Industry Prints scheme, led by HTA Design and HOK's London studio, has recruited around 20 practices to manufacture face visors to exact NHS specifications and distribute them directly to front-line workers. Other firms working on the initiative include Foster & Partners, PLP and Hopkins.
HTA Design and HOK have worked directly with the NHS to develop an open-source pattern for anyone with a 3D printer to manufacture plastic headsets. A product specification and downloadable instructions are available on the website.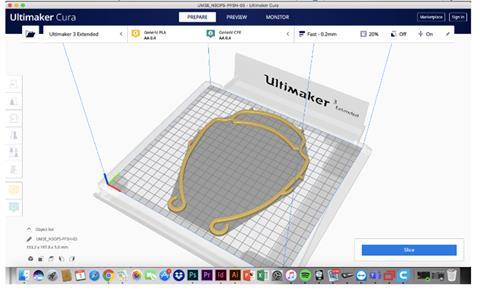 Once printed, the headsets are then delivered to distribution hubs, fitted with visors, sterilised and distributed to hospitals where the greatest shortages have been identified by the NHS.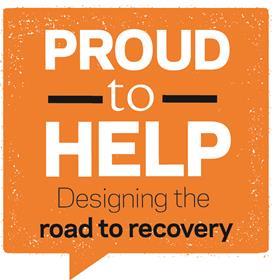 The initiative has the capacity to produce more than 4,000 face visors every week, but the backers of the scheme want to dramatically increase this to 35,000 a week.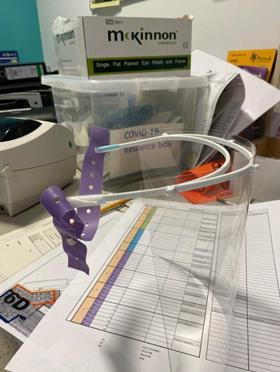 Richard Foxley, senior associate at HTA Design, who started Industry Prints, said: "This is a call to action that goes beyond the architecture profession: Anyone with a 3D printer and the right materials can visit our website and find out how to get involved. We are all in this together, and this initiative hopes to play its part in getting vital supplies to those most in need."
They are working with the RIBA and Makerversity among others to expand the initiative.
A similar scheme, 3DCrowd, has more than 80,000 masks in production so far, with 39,000 set to have been distributed over the Easter weekend - though this is still a fraction of the half a million it said had been requested.
Make's modelshop team is printing headbands for the visors from home using eight of the practice's requisitioned studio Ultimakers. They can create 100 bands each day.
Paul Miles, Make's modelshop lead, said: "As designers and makers, it's great to be able to use our skills to helping the national effort. I know many other practices are involved too.
"My first batch of 300 for #thebigprint were collected free by DPD to be assembled at a central location and sterilised and then delivered to hospitals. We are at 500 in total so far.
"The aim is to print 100 units per day. It's noisy for the homeschooling, but it's worth it."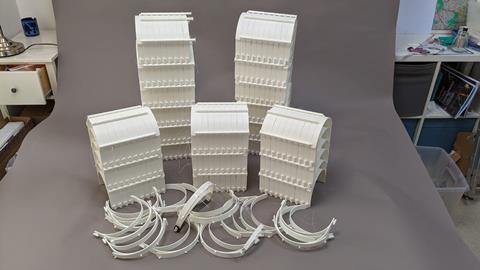 Ross Hartland, a part II architectural assistant at Purcell in Cardiff, who is leading his practice's participation, distributed 170 masks for the NHS last week using his own printer. The firm's Bristol-based 3D printer has now also been co-opted for the cause.
Hartland said: "I've been using my 3D printer non-stop to produce protective face shields for the local hospitals in my area, and have volunteered to help make as many of these as possible to meet local demand."
Other practices involved in similar work include ColladoCollins and Grimshaw which said Andrew Thomas, one of the partners, was producing two every 30 minutes in his spare room, using a printer he brought home from the office.
Fosters promotes faster laser-cutting technique
Foster & Partners said it was shaing the design templates and material specifications of a protype visor it had designed specifically for fast mass production using laser cutting rather than 3D printing.
A spokesperson said: "We are sharing the design templates and material specifications as an open-source design asset. This is to encourage both designers and in particular large-scale manufacturers to investigate the potential of digital and laser cutting machines as an alternative to 3D printing technology."
The prototype visor, designed by a team of industrial designers, modelmakers, architects and analysts, is made from three components: a visor made from 0.5mm optically clear PETG, an interlocking soft PP headband, and a surgical silicone rubber head strap that ties the two together.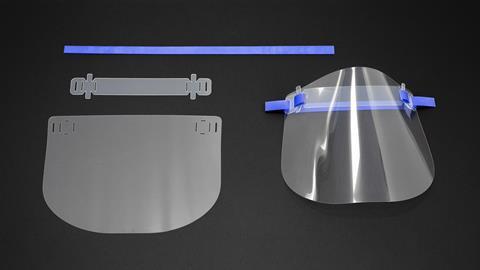 These are all cut on the practice's digital flatbed cutter. Each visor can be cut from sheets in under 30 seconds and the elements can be assembled in under a minute. With a single cutting machine, they were able to cut and assemble components for 1,000 visor masks in a day, representing a reduction of days in the time taken to produce 3D-printed alternatives, said the spokesperson.
The visors can be produced and assembled or flat-packed and distributed in large quantities quickly, it added. It said an important advantage was that the visor can be easily disassembled, cleaned, sanitised and reused, addressing the growing shortage of raw materials for visor production. Fosters is delivering its prototype visors to a number of London hospitals where they are being tested. The practice is also exploring means of getting the design approved for mass production and use by health workers.