Firms rush to bring Oxford facility's completion forward by a year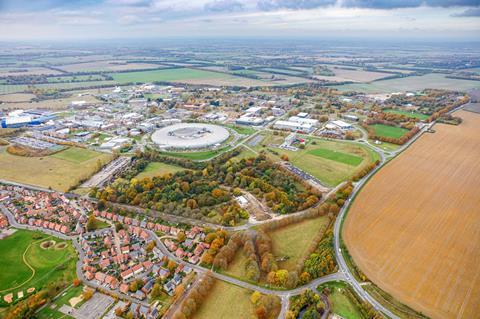 Work has been ramped up to deliver a highly specialist vaccine manufacturing and innovation centre a year early.
Experts at the newly established Vaccines Manufacturing and Innovation Centre (VMIC) are already working with the Oxford University team that was first in the UK to start human trials of a possible covid-19 vaccine last week.
The programme to build the new facility on one of the UK's leading science and technology campuses just outside Oxford has been fast-tracked because of the coronavirus pandemic.
Designed by multi-disciplinary consultant Derell with input from Exterior Architecture, it was originally due to open in 2022 but the team is now working flat-out to complete it next year.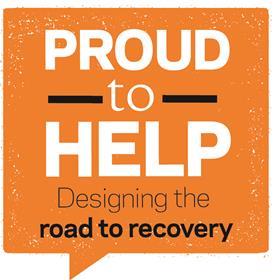 Groundworks began this month and contractor Glencar expects the basebuild to be ready for fit-out by late July or early August.
VMIC will be able to develop novel innovative manufacturing processes and carry out vaccine manufacturing at a variety of scales – for this or future pandemics. It will also train the next generation of development and manufacturing scientists. And the centre will also serve as an emergency response capability for the UK government in order to produce vaccines against emerging infectious diseases and deliberate or accidental release of biological agents.
The not-for-profit research company is a partnership between Oxford University, Imperial College and the London School of Hygiene & Tropical Medicine as well as various drug companies.
It is being built on the Harwell Science & Innovation Campus south of Oxford, in the Thames Valley tech corridor. Harwell was originally established in the 1940s when the Medical Research Council set up its radiobiology unit there.
The 700-acre campus is now home to thousands of scientists and researchers in hundreds of organisations including the European Space Agency and Public Health England's environmental research unit, the Centre for Radiation, Chemical and Environmental Hazards.
Harwell is in an area of outstanding natural beauty so Exterior Architecture was commissioned to undertake a landscape and visual assessment to assess how the development – which is being built on a prominent site in the campus – will affect this protected setting.
Practice director Leighton Pace said they were proud of their involvement.
"It is fantastic to be able to support a project that may make a material difference in the fight against covid-19 through research and manufacturing of a vaccine," he said.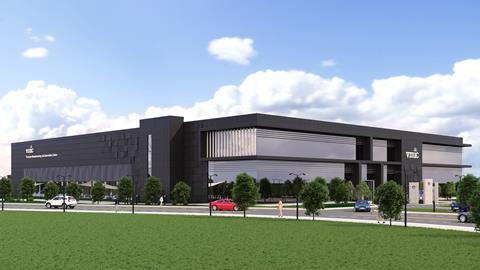 Business secretary Alok Sharma mentioned the facility in a Downing Street press conference when he said he wanted the country to be ready to manufacture a vaccine "by the millions" once the critical breakthrough had been made.
"One tool in this fight will be the UK's first Vaccines Manufacturing Innovation Centre based in Harwell, a project that will help build our capacity to develop and mass produce vaccines here in the UK," he said, vowing to help accelerate its construction.
VMIC chief executive Matthew Duchars added: "While no one could have predicted the covid-19 outbreak we are doing all we can to fast-track the build so VMIC is set up to offer long-term support to the UK's future vaccines needs while simultaneously contributing right now to the vital work that will help us emerge from this pandemic.
"As well as working with the Harwell team and contractors to deliver the build rapidly ahead of schedule, VMIC scientists and engineers are working round the clock as part of the BIA CoViD19 Taskforce, and alongside Oxford University advising on manufacturing options of the vaccine candidate ChAdOx1 nCoV-19, which has recently opened for trial."
Eddie McGillycuddy, managing director of Glencar, said the accelerated programme made the project "an excellent example of all that is good about our industry".
Angus Horner, a director of Harwell Campus, praised everyone involved in what he called a "supercharged" project. "The whole project team are going above and beyond every day at Harwell, particularly the construction personnel," he said.