Framework will run for four years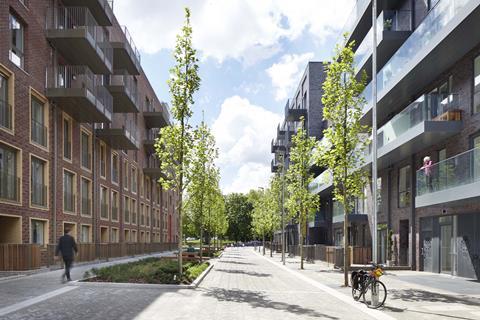 Peabody is on the hunt for consultants to take places on a new £100m framework - with architecture practices set to earn a quarter of that.
The housing association is looking to set up a four-year framework with 10 lots, with architects and landscape architects to be appointed to lots one and two respectively.
Peabody said it was looking to establish the framework in order to support the delivery of its development programme.
The £25m architecture lot is among the most valuable, with up to 16 practices set to share the work.
Describing what would be required of the selected practices in a contract notice published in Ojeu, Peabody said firms work on both new-build and refurbishment projects.
The housing associtaion said: "This will include small- to large-scale new-build schemes, masterplanning, refurbishments and the provision of ad hoc advice. Masterplanning and architecture scope with focus on housing-related design services."
Practices will also be expected to act as the principal designer post-contract.
The lot for landscape architects is worth £5m, with up to 12 companies set to be appointed.
Firms have until December 6 to register their interest in the deal.
Peabody primary consultants framework
1) Architects - Value: £25m
2) Landscape Architects - Value: £5m