Cannes event will not now happen until March 2021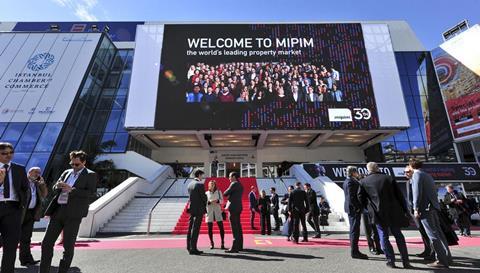 The organisers of the Mipim property trade fair have abandoned the idea of staging the show in Cannes this year altogether.
Instead they announced that a two-day event will be held in Paris in the autumn, while a digital networking service will also be set up for delegates who were signed up for this year's event.
Many complained they had lost thousands of pounds on travel, hotel and tickets, money they were unlikely to recoup.
The show, which should have taken place two weeks ago, was postponed with barely a week's notice to June 2-5 by organiser Reed Midem after a string of big names including architect HOK pulled out as coronavirus fears began to take hold. Then the French government banned gatherings of 5,000 people or more in a bid to contain the spread of the virus.
Mipim, which last year attracted more than 6,000 delegates from the UK, takes place in Cannes, an hour's drive from Italy which was at that stage already at the centre of the European outbreak of the virus.
Organisers announced this afternoon that the attempt to hold it in June has now also been abandoned, saying the next time Mipim will convene in the south of France will be March 16-19 in 2021.
"The situation surrounding covid-19 is changing daily and government measures are becoming increasingly restrictive. It is clear that holding a large Mipim trade show in Cannes in June is not feasible given the rapid spread, devastating impact and uncertain evolution of the virus," said Filippo Rean, a director at Reed Midem.
"As it is not possible to organise a traditional Mipim by the end of this year, we are planning a different form of gathering for clients in the autumn in Paris, plus a digital experience, Mipim Connect," he added.
He said he hoped these would help the property industry as it attempted to recover from the effects of coronavirus.
The Paris event will be focused on innovation in property.