'Refunds unlikely,' architects warned – as contractors predict sites could shut
Architects and other firms with accommodation and event passes booked for next week's postponed Mipim face being on the hook for thousands of pounds each after the event was shifted to June.
On Saturday, Mipim organiser Reed Midem was forced to postpone the property show in Cannes until early summer after the French government banned gatherings of 5,000 people or more in a bid to contain the spread of coronavirus.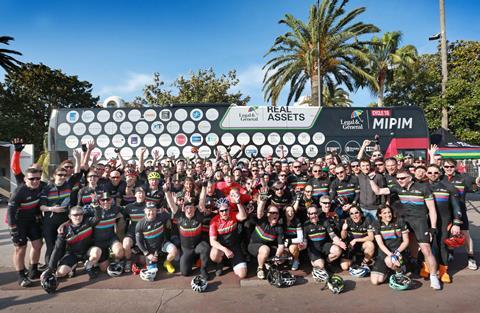 But companies that had been due to attend are now facing big losses after being told they are unlikely to get the money back they have shelled out for this year's event.
One source said: "We've spent £5,000 on an apartment and more than £20,000 on event passes for our staff. At the moment, we don't think we'll be getting any of our money back."
The event has been moved to June 2-5 – the same time as the Midem music show, organised by the same firm and also taking place in Cannes.
In an email seen by Building Design and sent by New London Architecture, which organises the London Stand at Mipim, exhibitors and visitors are told: "Our working assumptions (as yet unverified) are that Reed Midem will not be offering refunds in respect of stands and delegate passes but transferring these to the new show.
"We also assume that ourselves and our clients will be liable for all additional costs incurred to date (including travel, staff time, accommodation, expenses, marketing collateral and any associated costs) as well as similar costs attributable to attending the postponed event on June 2-5."
The source added firms were now looking for a goodwill gesture from Reed Midem, especially if they were unable to make the June date which is being held in the same month as a number of other property and architecture events including the British Council of Offices' annual conference in Toronto, scheduled for between June 10-12, while the London Festival of Architecture takes place throughout the whole of June and the Venice Biennale kicks off at the end of May.
"Maybe they could give us a substantial reduction or charge half price for next year," the source said. "We're facing a big bill for nothing through no fault of our own. It's a complete mess."
The organiser of the annual Cycle to Mipim event, which has so far raised £235,000 out of a £400,000 target for children's charity Coram, confirmed that it has been postponed – after earlier speculation that the ride, which attracts hundreds of participants and was due to set off from London this Thursday, would still go ahead.
Club Peloton said it had taken the "very difficult decision to postpone [because] the welfare of riders and support crew is always our number one priority".
Meanwhile fears that coronavirus could sideline 20% of the UK's workforce have dampened construction's most positive month in more than a year.
Activity rose at its fastest rate since December 2018 in February, according to the latest data from the IHS Markit/CIPS survey, but there are fears the coronavirus outbreak could derail the turnaround. The construction purchasing managers' index increased to 52.6 last month from 48.4 in January, with a score above 50 indicating expansion for the first time since April 2019.
But Jan Crosby, UK head of infrastructure, building and construction at KPMG, said that coronavirus was a huge caveat to the positive news.
At the same time the chief executive of the world's largest geotechnical contractor, Keller, which works in more than 40 countries, said the firm was bracing itself for sites to be shut down if the coronavirus outbreak worsens in the coming weeks.
Michael Speakman admitted he was worried about the impact of the virus on the company's workload. "I'd be stupid not to [worry]," he told Building Design's sister magazine Building as the firm announced improved full year results for 2019. "The worst-case scenario is that sites get shut down."
Mark Robinson, the chief executive of framework provider Scape, warned firms that a fledgling recovery in new orders for contractors was being threatened by the outbreak.
The number of new construction orders returned to growth for the first time in nine months but Robinson admitted: "The coronavirus outbreak has already impacted the UK's growth prospects for the coming months, which is affecting business decisions across all industries."
The number of coronavirus cases in the UK as of today stood at 51.